Newfront, the tech-driven insurance brokerage firm based in San Francisco, announced the company has achieved Service Organization Control Type 2 (SOC 2, Type 2) compliance certification. The SOC 2, Type 2 report is a comprehensive evaluation of how an organization manages data issued by the American Institute of CPAs (AICPA) and is the highest security and data protection rating available.
"This prestigious certification marks a significant milestone in our ongoing commitment to ensuring the security and confidentiality of company and client data," said Newfront Chief Technology Officer and Co-Founder Gordon Wintrob.
When seeking insurance coverage, organizations and individuals must provide pages and pages of documentation related to loss histories, third-party contracts, detailed employee demographics, and more. Newfront has spent the past six years building a proprietary platform to house, structure, and analyze this client data, allowing the company's deep bench of insurance experts to easily reference the information and utilize data-driven insights. This results in better decisions, faster interactions, and transparency for both clients and Newfront employees.
"The certification underscores our dedication to maintaining the highest security and operational resilience standards when it comes to client data, providing our clients with the utmost confidence in our platform and processes," said Danny Macias, Head of IT and Enterprise Security at Newfront.
Fintech News – The Latest News in Financial Technology.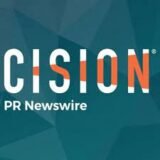 PRNewswire