LexinFintech Holdings Ltd. ("Lexin" or the "Company") (Nasdaq: LX), a leading online consumer finance platform for educated young adults in China, announced that the Company has successfully bid for a plot of land in Shenzhen's Nanshan district. Total purchase price for the acquisition of the land plot is expected to be RMB1.032 billion. The Company expects to enter into definitive agreements with the municipal government in the first quarter of 2020.
"This land acquisition will enable us to facilitate our continued growth and expansion, as we plan to build our new headquarters in this new location," said Mr. Jay Wenjie Xiao, Lexin's chairman and chief executive officer. "In addition, the construction of our new headquarters in Shenzhen, one of China's technology hubs, will allow us to further cement our position as one of the leading technology companies serving the credit and consumption needs of the young generation in China." fintech news
The Company has paid a RMB206.4 million security deposit as part of the bid. Pursuant to the terms of the bid, the Company is expected to pay 50% of the total purchase price (minus the security deposit) immediately after the signing of the definitive agreements, and the remaining 50% of the purchase price within one year after the signing. The land use rights are subject to certain agreed-upon performance requirements and transfer restrictions.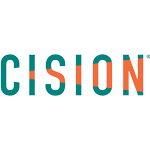 PRNewswire