LexisNexis® Risk Solutions, part of RELX, today announced it has acquired Human API, a leading provider of a proprietary consumer-driven data platform. LexisNexis Risk Solutions and Human API will deliver a next-generation consumer consent management solution that enables more seamless delivery of data. This approach empowers consumers with better access to their healthcare data and insurance resources that can improve care coordination and automate life insurance underwriting.
"Together, we can put digitized healthcare information more quickly at the fingertips of the people who need it – whether that be consumers, healthcare organizations or life insurance carriers," said Bill Madison, CEO of Insurance, LexisNexis Risk Solutions. "Human API and LexisNexis Risk Solutions can create a more seamless method of delivering sensitive health records while maintaining the industry's data privacy standards and helping the healthcare and insurance communities improve and protect people's lives."
Innovative technology from LexisNexis Risk Solutions and Human API enables patients to easily provide their care teams with access to the critical health information they need to make more informed decisions to improve care and helps consumers provide the important healthcare data insurance companies need to more quickly and easily offer life insurance.
"We are incredibly excited about what our combined vision can deliver for the industries and partners we serve. LexisNexis Risk Solutions can help accelerate the path Human API has been on to solve deep and complex industry challenges and serve the foundational needs of consumers and enterprises," added Andrei Pop, CEO of Human API, part of LexisNexis Risk Solutions.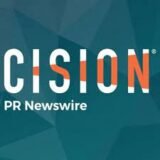 PRNewswire