LXA, a technology startup focused on reimagining Asia's mortgage ecosystem, announced the completion of its US$10 million seed funding round led by New Enterprise Associates, Inc. (NEA), with participation from Openspace Ventures and EDBI. Geared towards matching institutional capital pools and residential mortgage borrowers, this platform aims to utilize end-to-end technology to streamline the entire mortgage lifecycle, from loan origination and borrower processing to loan servicing.
LXA was founded in early 2023 by seasoned executives across the asset management, insurance, mortgage, and technology industries to bridge the gap between mortgage assets and institutional capital in Asia, beginning with Singapore. Combining best practices from North American and European markets with a proprietary technology platform focused on digital credit decisioning and intelligent workflow orchestration, LXA provides the first of its kind solution to address strong demand from Asian insurers and borrowers for differentiated mortgage products.
Founded by Kishore Moorjani, the company's Chief Executive Officer, and by Shawn Low, the company's Chief Operating Officer, the LXA team brings proven experience across a breadth of disciplines to the mortgage-based asset management industry. Mr. Moorjani has over 25 years of experience investing in the region, most recently as Blackstone's Senior Managing Director and Head of Tactical Opportunities in Asia. Mr. Low was COO of Better, where he played an instrumental role in the transformation of the mortgage platform from its pre-revenue days to over $800 million in revenue and $150 million in profitability.
"We founded LXA to create an institutional channel for the large capital pools of insurance, pension funds, sovereign funds, and endowments to access the highly desirable local currency mortgage asset class," said Kishore Moorjani, CEO of LXA. "Our technology platform is designed to create value for all stakeholders involved in the mortgage ecosystem. With our world-class executive team, support from top-notch investment partners and strong technology foundation, we are excited about bringing this innovation to Asia. Beyond being good business and highly customer-centric, this has the potential to drive economic growth and prosperity in Asia."
Andrew Schoen, Partner at NEA, said, "We believe Kishore and Shawn's visionary approach, experienced leadership, and commitment to innovation towards developing a modern mortgage platform is a game-changer. As Asia's first modern mortgage asset manager, the LXA team has figured out how to coordinate the complex web of people, processes, and systems to create long-term change and drive significant economic value."
Stay Ahead of the Financial Curve with Our Latest Fintech News Updates!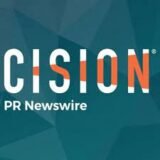 PRNewswire