Solidus Labs, the category-definer for crypto-native integrity solutions, announced that it has partnered with Amber Group, a leading provider of digital wealth management and crypto liquidity solutions. The collaboration aims to integrate HALO, Solidus' comprehensive crypto-native trade surveillance and market integrity hub, into Amber Group's platform to enhance risk monitoring, prevent market abuse, and ensure greater compliance with evolving regulatory requirements.
Currently monitoring over 1 trillion events per day across more than 150 markets, safeguarding over 25 million individual and institutional entities, Solidus' HALO will empower Amber Group to identify suspicious trading activity and respond in real-time using its machine learning-powered trade surveillance detection models.
"At Amber, security and compliance is fundamental to our business," said Lin Ma, Chief Legal Officer of Amber Group. "We're pleased to be partnering with Solidus Labs, recognized leader in crypto market integrity solutions. Their trade surveillance solution will enhance our suite of compliance measures, protect the integrity of our platform for our users and help us better meet evolving regulatory expectations."
The partnership takes place amidst the rapid growth of Hong Kong's digital asset market, which has seen the introduction of the new licensing regime for virtual asset trading platforms. Under this regime, Hong Kong's Securities and Futures Commission (SFC) has established comprehensive licensing guidelines for centralised virtual asset trading platform operators to ensure stronger customer protection.
"Amber's vision and commitment to bring best-in-class liquidity solutions and cutting-edge trading infrastructure to both institutional and high-net-worth investors presents a unique opportunity to propel the growth and maturation of the digital asset industry," said Asaf Meir, Solidus Labs' Founder and Chief Executive. "We're delighted to support their effort through our crypto-native tools, and we look forward to working together to enable safer crypto trading."
As part of Solidus' commitment to the Hong Kong market, the firm recently held its world-renowned DACOM – Digital Asset Compliance and Market Integrity – Summit in Hong Kong. Bringing together the builders, movers and shakers of a safe and regulated crypto industry, DACOM HK focused on the Hong Kong SFC's virtual asset licensing guidelines and how it can promote crypto adoption, DeFi's market integrity challenges, and the industry's ongoing collective action to make crypto markets fairer for everybody.
Stay Ahead of the Financial Curve with Our Latest Fintech News Updates!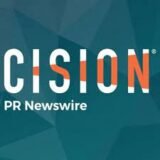 BusinessWire