Majesco, a global leader of cloud insurance solutions for insurance business transformation, announced it is gearing up for the much-anticipated 2023 InsureTech Connect event with an exciting panel session and booth exhibit. This annual event is set to take place at the Mandalay Bay in Las Vegas, running from October 31st through November 2nd. It stands as the foremost InsurTech gathering, offering unparalleled access to a global array of insurers, MGAs, reinsurers, tech entrepreneurs, investors, and established players within the insurance industry.
"We're excited to be part of InsureTech Connect once again this year and proud to support an event that empowers digital transformation, growth and innovation for the industry," says Adam Elster, CEO of Majesco. "Over the last year, we've invested in game-changing, innovative product capabilities that are poised to drive the insurance industry forward. We look forward to strengthening our relationships with customers and partners and establish new relationships with fellow insurance innovators across all segments of the industry."
As a silver level sponsor, visitors can look for Majesco at Booth #2431 where they can meet with Majesco's team of leaders and experts to explore the new and innovative solutions the Majesco team has been working on.
Majesco will also be hosting a key panel session on November 2nd, at 10:30 a.m., Hyper-Personalization Revolution: Reimagining Insurance Around the Customer, with industry leaders to discuss the new and growing demands of customers, need for new products, speed to market expectations and how a different operating model and technology foundation is required to keep pace and compete. Moderated by Denise Garth, Chief Strategy Officer at Majesco, she is joined by industry leaders and innovators, Jennifer King, VP of Customer Experience, Service & Quality and EPMO at Boston Mutual Life and Brian Seanor, Vice President of Digital Product Management at Munich Re. Participants will get first hand insight into how leaders can create a new path forward for transformation and innovation to meet the ever-evolving market, risk and customer demands and stay ahead of the pack.
"Next-gen intelligent core, digital and analytics is the foundation of building a hyper-personalized revolution that will transform the industry," says Denise Garth, Chief Strategy Officer at Majesco. "I'm thrilled to be joined by two respected and well-known industry leaders and customers who will share their story on how they approached transformation and greenfield initiatives to reimagine insurance from the customer perspective."
If you're looking to build your next now with industry-leading solutions that leverages the latest technology and digital mindset, stop by the Majesco booth, and join the panel session at the world's largest InsurTech event.
Stay Ahead of the Financial Curve with Our Latest Fintech News Updates!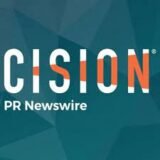 BusinessWire