Marilyn Todd Insurance, a trusted Allstate agency and one of the fastest-growing insurance providers in the country, its rebranding to Peachy Insurance. This transformative step is part of the company's ongoing commitment to delivering top-tier, customer-focused Property & Casualty insurance services across Georgia.
The comprehensive rebrand elevates the focus on the company's client-first philosophy and dedication to simple, reliable insurance solutions. The rebrand includes a new name, logo, visual identity, and enhanced digital platforms, reflecting the company's mission of offering peace of mind to the communities it serves.
"We are incredibly excited to introduce Peachy Insurance to our loyal clients and potential customers," said CEO, Andrew Filar. "While our name has changed, our dedication to our clients, our commitment to delivering exceptional insurance services, and our proud affiliation with Allstate remain at the heart of everything we do."
The Peachy Insurance name encapsulates the company's core values of providing simple, reliable insurance solutions with a client-first approach. The name pays tribute to Georgia's reputation as the 'Peach State,' representing the company's proud local heritage and commitment to its communities.
The new logo features a stylized peach icon in a fresh, vibrant color palette of peach (#FF977E) and blue (#374761). The icon is paired with modern typography, emphasizing clarity and friendliness. These changes represent the evolution of the Marilyn Todd Insurance brand and its ongoing commitment to innovation, customer satisfaction, and growth within the Allstate network.
As part of the rebrand, Peachy Insurance will also launch a revamped website, offering an improved, user-friendly experience to get in touch with the Peachy team.
"Peachy Insurance isn't just a new name—it's a reaffirmation of our promise to our clients," added Filar. "As we move forward under this new brand, we're excited to continue providing top-tier insurance services while adding a touch of 'Peachy' warmth to every interaction."
Fintech News – The Latest News in Financial Technology.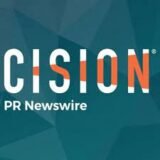 PRNewswire