Marqeta moves into Brazil will allow its current global customers to expand more easily into a rapidly evolving fintech hotspot, while also opening up access to its modern card issuing platform for local Brazilian fintechs and payment innovators.
Marqeta (NASDAQ: MQ), the global modern card issuing platform,  announced its expansion into Brazil, with a new partnership with Latin American banking-as-a-service platform Fitbank and network certification with Visa. As part of Marqeta's partnership with Fitbank, the company will both be a Marqeta customer, using it as a payment processor, and serve as a BIN sponsor for Marqeta's customers looking to launch in the region.
With its launch in Brazil, the Marqeta platform is now enabled to operate in more than 40 countries worldwide. Brazil is the 10th largest economy in the world, according to IMF data, and is ranked as the largest fintech market in Latin America. It is a logical expansion point for many of Marqeta's global customers and has a base of local fintechs looking to build new innovations on modern payment infrastructure.
Fitbank provides a custom-built, cloud-native, complete banking and credit infrastructure to thousands of customers, and is one of the first modern platforms licensed by the Central Bank and directly integrated with PIX, the Brazilian Real-Time Payments System. They are currently a principal member of Visa with future plans for network expansion. Marqeta will serve as Fitbank's tech platform to support local card issuance and card payment processing in Brazil, while also using Marqeta's Real-Time Decisioning engine to boost its fraud management capabilities. Fitbank will also serve as Marqeta's local BIN sponsor and banking as a service provider.
"We're thrilled to be announcing our launch in Brazil to bring the Marqeta platform to one of the most exciting fintech markets in the world," said Todd Pollak, Chief Revenue Officer at Marqeta. "Our new partnership with Fitbank puts us on great footing in Brazil. The two companies have great DNA fit. Fitbank is a tech forward, innovative platform, interested in building innovative payment solutions."
"We've followed Marqeta's growth and global expansion for some time now, and given we're also expanding globally there couldn't be a more natural card issuing partner for Fitbank in Brazil," said Otávio Farah, co-founder and CEO at Fitbank. "Through our partnership, I believe we can enable global companies and local innovators to bring amazing payment products to market, amplifying the strengths of each of our companies."
Fintech News – The Latest News in Financial Technology.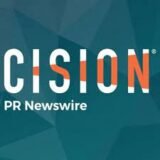 BusinessWire