Sean Maguire Brings Relationship-Driven Sales Strategy and Innovation to the Company's Growing New Health Plan Offering Curative Insurance Company, a pioneering provider of the, no copay, no deductible health plan*, is thrilled to announce the appointment of Sean Maguire to the role of Chief Growth Officer (CGO). Sean brings over 30 years of experience in sales with a track record of driving revenue growth and boosting sales for major market leaders within the healthcare benefits space.
Maguire has extensive experience building relationship-focused sales strategies and bringing innovative solutions to market. He will bring long-term value to help Curative successfully grow and expand, as he architects innovative, market-centric strategies to launch Curative's unique $0 out of pocket cost plan to new geographies*. Maguire's areas of expertise include strategic business planning, sales execution, account management, and new business development. He previously spent over 15 years at various insurance companies and consulting firms leading overall growth and distribution, including Humana, Aon, and Employee Health Insurance Management.
"Curative is rapidly expanding into new markets across the United States, and we couldn't be happier to bring Sean on board to drive this growth and lead our exceptional sales and client services team," said Fred Turner, CEO and co-founder of Curative. "Sean's stellar sales experience and growth relationships will take us to the next level in the insurance market."
Curative launched its new health plan in late 2022, featuring $0 copays and $0 deductibles for in-network care*. The plan promotes proactive health engagement for members and removes financial barriers to care by offering affordable, accessible benefits. Curative health plan products are now available to employers throughout Texas and their employees nationally, with broad national network coverage and access to over one million providers nationwide. The Curative plan will soon be available to employers in other states across the country. Building on its success as the largest COVID-19 testing company in the nation, Curative's new health plan marks the next phase of growth for the company.
*Every Curative member qualifies for the $0 deductible or copay for in-network care and preferred prescriptions by completing a Baseline Visit within 120 days of the plan effective date. See curative.com to learn more. Curative Insurance Company PPO.
Fintech News – The Latest News in Financial Technology.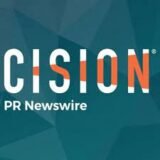 BusinessWire