Marqeta (NASDAQ: MQ), the global modern card issuing platform, unveiled Marqeta Docs AI, an AI-powered external-facing question and answer tool, in addition to early test results from its internal code generation tool that reduced the amount of time spent on coding and testing tasks by up to 75%. These purpose-built solutions represent the first steps in enabling generative artificial intelligence (AI) on the Marqeta platform, created to reduce time to value (TTV) for its customers.
Marqeta Docs AI is a generative AI tool powered by OpenAI's Large Language Models to allow Marqeta customers to quickly navigate through the Marqeta Docs site. With the AI tool, its customers can ask questions and find answers to individual use cases, gaining a faster understanding of its offerings and the complexities of creating payment solutions. This tool is a further proof point of how Marqeta continues to innovate on its platform to make it easier for its customers to integrate with its APIs, embed payments and financial services solutions in their products and instantly generate new revenue streams and increase their customer's loyalty. Marqeta Docs AI is currently in beta with plans for general availability later this quarter.
Interest in generative AI boomed across industries in late 2022, and the demand for dynamic AI solutions in financial services is expected to grow over the next decade. Market.us forecasts that the generative AI market in fintech will exceed $6.25 billion by 2032, rising from 865 million in 2022. The release of its external-facing generative AI solution represents Marqeta's ability to quickly develop and launch innovative AI solutions, with plans to implement additional tools in the future.
"Generative AI has become a global phenomenon. The majority of companies today are thinking about how they can leverage it to increase productivity and output," said Wendy Li, Senior Vice President of Emerging Technologies at Marqeta. "Marqeta is investing in emerging technologies and the potential impact they can have on our customer's business, and generative AI is one of the top roadmap items. The launch of Marqeta Docs AI opens the door to the possibility of additional tools that reduce time to value for our customers and increase the speed at which they see results from their Marqeta-powered programs."
Marqeta's platform offers businesses innovative embedded finance solutions including virtual and physical card issuance, processing, digital banking, Buy Now, Pay Later, Accelerated Wage Access and expense management. Prior to its external-facing tool, Marqeta launched an internal code generator and tested its capabilities within a specified team over one month, showing immediate benefits for its team in improving productivity for a number of code generation tasks. As Marqeta deepens its generative AI capabilities, it is ensuring its customers can trust the new tools and developing a comprehensive strategy for handling business data and analytics.
"While these first solutions are examples of the opportunities we have to use generative AI to improve the way our developers and customers interact with our platform, we are deeply focused on creating a trustworthy and secure experience for our users," said Li. "We're following security protocol and laying out thoughtful plans for taking care of people's data. We are keeping the natural bias present in generative AI in mind as we develop our tools and are being careful about our approach to best serve and protect Marqeta, our customers, and our people."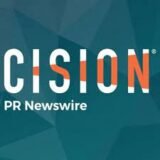 BusinessWire