MeasureOne, the leading consumer-permissioned data (CPD) platform, today announced a new partnership and integration with MeridianLink, Inc. (NYSE: MLNK), a leading provider of modern software platforms for financial institutions and consumer reporting agencies. Through this partnership, MeridianLink® customers will be able to leverage the full power of MeasureOne's CPD platform.  Banks and credit unions using  MeridianLink® Consumer can now leverage MeasureOne's platform to automate Verification of Income and Employment (VOIE), reducing costs, improving conversions, and increasing operational efficiencies.
"We are continuously adding valuable resources to our Marketplace and are pleased to bring MeasureOne's industry-leading consumer-permissioned data platform to our customers," said Megan Pullian, SVP of Marketplace at MeridianLink. "As we look to the future of lending and loan origination, we're pleased to work with MeasureOne to help us continue to drive innovation and growth in our industry while preserving consumer privacy."
MeasureOne's platform connects to over 10,000 data sources, including over 5,000 payroll systems, spanning multiple geographies and data domains. Its proprietary architecture features an extensive set of features designed to streamline consumer-permissioned data sharing between consumers and MeridianLink customers. These include digital and in-branch experiences, data source waterfalling, and proprietary document processing.
"MeridianLink has already been a terrific partner to us in the Background Screening industry via TazWorks and is at the forefront of creating innovative solutions for banks and credit unions through its end-to-end platform," said Yaron Oren, Chief Revenue Officer at MeasureOne. "We are thrilled to build on the partnership with them and bring the data quality, coverage, cost savings and privacy benefits of consumer-permissioned data to their financial institution customers."
Consumer-permissioned data is expanding consumer access to credit and transforming the way consumers share data with lenders. For the lender, CPD is also lowering operational costs and improving efficiencies. MeasureOne is the first data-agnostic solution for CPD and enables rapid integration of new data types and use cases into its platform. The solution currently supports access to income, employment, insurance, and educational data, and is rapidly expanding to new data types.
For more such Updates Log on to https://fintecbuzz.com/ Follow us on Google News Fintech News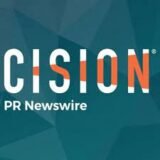 PRNewswire