Mesirow, an independent, employee-owned financial services firm, announced that the firm has once again been named to Barron's Top 100 RIA Firms list1, ranking #48 in 2023. Barron's bases its annual ranking of independent advisory companies on assets managed by the firms, technology spending, staff diversity, succession planning and other metrics.
Each year, Barron's ranks the Top 100 RIA Firms, showcasing financial advisors across the country that prioritize advancement and work toward raising the standards for other firms.
"We are honored to again be included on Barron's list of the Top 100 Registered Investment Advisor Firms," said Natalie Brown, CEO of Mesirow. "As our founding capability, Mesirow Wealth Management has an 86-year history of advising families, entrepreneurs and non-profits on their most important financial goals. Today, our wealth advisors continue to seek competitive investment returns, deliver a high level of personalized financial advice and provide deep client service."
Mesirow recently announced the acquisition of Front Barnett Associates, LLC, further expanding Mesirow's wealth management offering to high net worth and ultra-high net worth clients. Front Barnett, A Mesirow Company, will operate as a distinct platform within the broader Mesirow Wealth Management offering.
"Our inclusion in Barron's list of the 2023 Top 100 RIA Firms speaks to the hard work, commitment and entrepreneurial spirit of our wealth advisor teams," said Brian Price, Head of Mesirow Advisory Services. "We look forward to ongoing organic growth and continued momentum through potential future acquisitions in the wealth management space."
Mesirow has $256.6 billion in assets under supervision2 and 86 years of market experience. The firm has been named one of the Best Places to Work by Crain's Chicago Business for five consecutive years and has received a top score of 100 in the Human Rights Campaign's Corporate Equality Index for six consecutive years.3
Other recent accolades for the firm include: Top DC Advisor Multi-Office Firms by the National Association of Plan Advisors, Currency Manager of the Year, and Best Places to Work in Money Management by Pensions and Investments4.
Stay Ahead of the Financial Curve with Our Latest Fintech News Updates!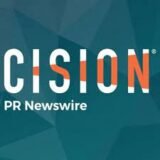 PRNewswire