TCI Business Capital (http://www.tcicapital.com) is pleased to announce the hiring of Michael Holland as Senior Vice President, Business Development, responsible for developing and driving the strategy and sales initiatives for the organization. Michael joins from Pivotal Advisors, a national sales improvement firm dedicated to helping companies drive sales performance through implementation and reinforcement of systems, processes tools, and effective management where he had been a Sr. Consultant since 2017. Fintech News
Mr. Holland has experience with the practical and unique challenges of small to mid-sized businesses and corporations. His work included strategic planning, implementing strategic initiatives, and executing sales and management fundamentals with a focus on increased performance. He assisted a variety of organizations in implementing improvements, understanding their unique challenges, and the dynamics present in leading people through the change process.
In addition to his consulting background, Michael is an experienced global sales and marketing executive with over 30 years of experience driving sales and revenue of complex technology products and services for Verizon and MCI, with comprehensive expertise in Europe, Asia, and Latin America. Michael has a strong background in sales, customer service, and driving growth.
"Michael brings a wealth of sales knowledge and achievement to TCI," said Mark Zitzewitz, Sr. Vice President & General Counsel at TCI Business Capital. "His track record of building successful sales organizations will be key as we expand our factoring programs."
About TCI Business Capital
TCI Business Capital, a division of Fidelity Bank, is a financial services company founded in 1994, The company is headquartered in Edina, Minnesota and operates nationwide. TCI Business Capital provides a full range of business financial services, including invoice factoring, accounts receivable management, credit analysis, risk assessment, treasury services, and more. The company is proud to be recognized for its reliability, flexibility, responsiveness, innovative products, customer service, and exemplary corporate citizenship.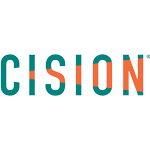 PRNewswire