Global payment technology leader and mobile point-of-sale pioneer Miura Systems announced that it has completed certification of its M021 payment terminal with NMI, a leading full commerce enablement technology company. The popular, robust and affordable M021 provides independent software vendors (ISVs) developing retail applications with the perfect payments device to accompany their software, while expanding technology options for U.S. retailers. Fully certified with Worldpay's Vantiv processing platform, the M021 supports EMV contact and contactless, all major card schemes and uniquely, cloud operation.
The Miura M021 device available on NMI's cloud POS means payment terminals are driven directly from the NMI payment gateway in response to payment commands from a web-hosted POS application. Merchants simply need a web browser to install or add terminals automatically via Wi-Fi, Bluetooth or USB. There is no local software to install, secure and maintain.
"Miura is excited to meet the expanding demands for NMI customers and partners by introducing the most versatile, secure and affordable payment terminal on the market today," said Fred Nelson, vice president of channel development for Miura. "NMI certification enables Miura to reach an even wider range of ISVs, resellers and their merchant customers in the United States and Canada."
Miura's M021 device is PCI PTS v5.x certified and can be stand-mounted or used for mobile payments in a wide variety of use cases, including retail checkout, pay-at-the-table, drive-thru, unattended self-service and remote acceptance locations. The most versatile and affordable payments terminal in its category, the M021 has a color screen, long battery life and supports swipe, dip, tap and PIN-based payments. Equipment for North American implementations is readily available for shipping and deployment.
"NMI is excited to add the versatile and popular Miura M021 payment terminal to the list of equipment certified with our payment gateway," said Peter Alcock, head of product marketing for NMI. "This certification showcases another way we support ISVs by allowing developers to tailor solutions to their vertical of merchants, in this case, the retail landscape, and easily support fast, easy and seamless payments by integrating secure payments into their software stack."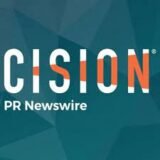 PRNewswire