The intuitive investment and trading platform moomoo, announced it has won the Best Day Trading Software award at the 2023 Benzinga Global FinTech Awards Ceremony. For the third year in a row, moomoo was named a Benzinga Fintech award finalist in various categories.
This year, moomoo was nominated in seven categories: Best Brokerage App, Best Day Trading Software, Best Paper Trading Platform, Best Brokerage for Options Trading, Best Brokerage for Day Trading, Best Software for Swing Trading, Best Broker for Sophisticated Traders. To become the final winner of the best day trading software award highlighted moomoo's capabilities of empowering investors with essential tools and unique features.
"We are thrilled to win and grateful to Benzinga and the judges for recognizing moomoo once again at this year's Global FinTech Awards," said Justin Zacks, moomoo's VP of Strategy. "The Benzinga Fintech Listmakers showcase moomoo's superior offerings in daily investing and how technology leadership in the financial industry has been reshaping the retail investor landscape," Zacks added.
Moomoo's platform serves a diverse and growing market of day traders by offering efficient and feature-abundant tools such as concept stocks, heat map, and stock price movement rankings for pre-market, after-hour, and in the 5-minute frame. We provide a customizable interface, Level 2 data, daily short sell volume, short interest, and real-time options chain, enabling real-time insights crucial for informed day trading. Traders can benefit from a comprehensive suite of 60+ indicators, 38 drawing tools, and stock screeners that allow traders to screen by 100+ indicators as well as candlestick patterns. The market monitor and customizable alerts keep users updated on critical market movements even on the go.
In addition to its 0-commission stock and option trading benefits, starting this month to February 2024, moomoo is also waiving exchange proprietary fees for index options trading on its platform to make index options trading more inclusive to active moomoo customers. In this way, users can leverage all the moomoo premium tools while saving on fees designed to design their investment strategies.
Stay Ahead of the Financial Curve with Our Latest Fintech News Updates!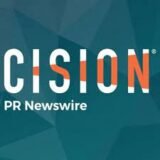 PRNewswire