Natixis Corporate & Investment Banking (Natixis CIB) announced the opening of a new office in Toronto, further expanding its footprint in Canada as part of the bank's ongoing commitment to serving clients in the region through its Canadian branch.
Located at 181 Bay Street in the iconic Brookfield Place complex, the new office is situated in the heart of Toronto's financial district. The space will accommodate the growing team and reflects Natixis CIB's continued investment to provide comprehensive support for the global activities of Canadian clients.  The Toronto office will strengthen Natixis CIB's existing presence in the country, working in parallel with the Montreal office.
The Toronto and Montreal offices are led by Michael Costakos, Natixis CIB Senior Country Manager for Canada. Costakos joined Natixis in 2021 and has more than 20 years of experience in capital markets origination, investment banking and senior relationship coverage of corporate and commercial banking clients both within Canada and internationally.
Michael Costakos, Natixis CIB Senior Country Manager for Canada, said: "We are thrilled to establish a presence in Toronto, one of North America's key financial hubs. The expansion of our team will allow us to deepen relationships with our clients in the region and significantly increase our ability to serve the growing strategic initiatives of our Canadian client base globally.
Olivier Delay, Natixis CIB Americas Chief Executive Officer, said: "In an increasingly competitive environment, Natixis CIB remains committed to growing and adapting to best serve our clients' needs. The launch of our Toronto office positions us to accelerate the development of our investment banking capabilities in Canada and build upon our legacy presence in the Americas."
Stay Ahead of the Financial Curve with Our Latest Fintech News Updates!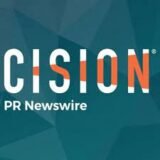 PRNewswire