Convera, a leading global B2B payments Fintech, announced the company successfully completed the migration of its payments network and customer services to Amazon Web Services, Inc. (AWS). This allows for strong payment network resiliency, robust layers of security, and unparalleled scale.
Reporting over half a billion in annual revenue, Convera continues to deliver record results. Convera leverages decades of industry expertise, an unparalleled global footprint and key technology partnerships to deliver smarter money movements to more than 30,000 global customers — helping them capture more value with every transaction.
Convera's customers range from small business owners and enterprise treasurers to educational institutions, financial institutions, law firms, and NGOs. Convera provides a diverse set of offerings from simple currency exchanges to sophisticated hedging solutions. This migration to the world's most comprehensive and broadly adopted cloud will facilitate a seamless end-to-end customer experience, solving previous frictions and, until now, unmet needs via enhanced data flow, greater security, and industry-specific benefits, allowing Convera to create new value for customers around the world.
Convera customers will benefit from:
Enhanced customer experience: Sixty-four percent decrease in patching time and reduction in human intervention due to automation. This improved security and speed provides an enhanced payment experience for customers across channels.
Efficiency: Elimination of manual efforts for application server cycles through scripted automation leading to 75 percent reduction in timing (from 8 hours to 2 hours)
Faster innovation: New features and services can be developed and deployed faster using modern agile methods so customers have access to the latest solutions more quickly.
Agility: AWS enables Convera to quickly scale up or down its infrastructure on demand, reducing the time spent on procurement, maintenance, and capacity adjustments from months to minutes. This provides greater speed and adaptability in responding to demand growth.
This migration to AWS paves the way for the company to further accelerate its growth as a B2B commerce facilitator and innovate towards a digital future via product investments and enhanced scalability.
Convera migrated petabyte scale data across more than 200 applications with hundreds of databases spread across four legacy data centers to AWS in record time of under ten months by implementing a novel 'lift, twist, and shift' strategy. Convera 'twisted' the infrastructure to be 'lifted' by re-architecting and automating it using Infrastructure as Code techniques. This added an abstraction layer for flexible and repeatable deployment for 'shifting' to AWS, enabling rapid deployment leveraging cloud capabilities. This dynamic approach enabled Convera to migrate faster while positioning for rapid innovation.
"This exciting development positions Convera to innovate and grow into a digital future," said Patrick Gauthier, CEO at Convera. "By enhancing our security systems and data flow, this AWS integration allows us to better service current and future customers around the world."
"The recent update to the system that the Convera team performed has dramatically improved performance. It was particularly noticeable in a recent batch that had almost 1,300 payments with the upload time reduced by 60-80%," said William Gordon, Controller at Cogent Communications. "In my process, the approval, reporting, and confirmation timing and lag decreased around 80- 90%," he continues.
"We're pleased to work with a digital innovator like Convera in further harnessing its data to remain at the forefront of payments modernization, with speed, efficiency, and informed product investment," said Scott Mullins, managing director, Worldwide Financial Services, AWS. "The scale and security of AWS provides the reliable infrastructure for Convera to deliver a frictionless experience and create new value for its global customers."
Convera's evolution to a fully cloud-based system will enhance the company's ability to develop its platform with fully-automated payments infrastructure and best-in-class security protections for transactions.
Stay Ahead of the Financial Curve with Our Latest Fintech News Updates!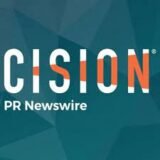 BusinessWire