Nayms SAC Ltd., the leading crypto-native insurance marketplace, is proud to announce the issuing of the world's first crypto-denominated industry loss warranty (ILW) through the second segregated account or 'cell' within its marketplace. This type of instrument is index-based and used for providing retrocessional reinsurance protection to property reinsurers.
In this program, Nayms provides coverage for US named windstorm, attaching above a loss trigger of $60 billion. The basic structure aligns with other ILWs, but Nayms innovates on the traditional approach by using USD Coin (USDC) as the collateral within the segregated account on its independently audited Ethereum smart contract, and by securing that collateral through new mechanisms and concepts, including a digital multi-signature process, for enhanced transparency and efficiency.
"This deal demonstrates so nicely the benefits of our business model and technology for a broad range of parties and opportunities. Notably, insureds gain access to alternative capital and investors can earn a return on their crypto that is fully regulated yet not correlated to most other financial instruments," observed Dr. David Verbeeten, Chief Commercial Officer at Nayms.
The purchaser is Prospero Re, a Bermuda insurer, wholly owned by Resolute Global Partners, with a strong commitment to innovation. For underwriting, Nayms was assisted by the deep domain knowledge of Daniel Vestergren, CEO of Varius Capital Partners Ltd. and former head of ILS at Hiscox Bermuda, who acted as general advisor. For seamless placement, both the purchaser and Nayms were guided by Guy Carpenter, who acted as sole placing broker.
Tom Libassi, Co-Founder and Managing Partner of Resolute Global Partners, said, "We're proud to partner with Nayms to offer the first-ever property catastrophe reinsurance contract denominated in cryptocurrency. This contract is also the first ILW with a loss trigger based on the advanced catastrophe modeling technology behind our Footprint product, which provides coverage for severe losses along with a transparent, timely, and highly efficient way for investors to access the property catastrophe market."
The ILW market is part of the larger global property catastrophe reinsurance market, which generates more than $300 billion of annual renewal premium, presenting significant opportunities for insurers, insureds, and investors alike. Moving forward on the success of its innovative ILW, Nayms remains committed to deploying emerging technologies to reshape the insurance industry. The company invites interested parties to explore other pending investment opportunities (returns as estimated) in prospective segregated accounts within Nayms' marketplace:
a. Primary insurance for excess cyber liability, 10-15% ROI
b. Primary insurance for smart contract hack and cross-chain bridging failure, 12-15% ROI
c. Captive insurance for smart contract protection services, 8-12% ROI
d. Captive insurance for digital asset recovery services, 10-15% ROI
Fintech News – The Latest News in Financial Technology.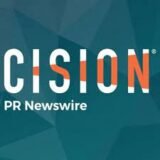 PRNewswire