NeoSwap AI, an AI-driven NFT trading platform that recently secured $2 million in pre-seed investment, proudly announces the launch of its innovative AI-Proposed Trades. Initially available on the Stacks blockchain, with the feature is slated for expansion to Solana, Polygon, and Ethereum shortly.
AI-Proposed Trades employ NeoSwap's proprietary pricing prediction engine, drawing from data gathered from the platform's smart auctions and swaps. This enables the platform to produce personalized trade suggestions, transforming the trading experience.
Dr. John Ennis, CEO and co-founder of NeoSwap AI, said, "Our AI-driven approach empowers users by offering customized trade recommendations tailored to their preferences, history, and unique requirements. We believe this innovation will revolutionize the way people trade and unlock unprecedented value in the world of NFTs and beyond."
Alongside AI-Proposed Trades, NeoSwap's roadmap features the forthcoming release of THEO (Trading Helper for Exploration and Optimization), an AI-powered chatbot delivering customized trade suggestions, and the creation of AI-driven smart marketplaces tailored to individual communities. By harnessing the advantages of blockchain technology, NeoSwap aspires to become an AI-fueled economic engine transforming global commerce, echoing the steam engine's impact during the Industrial Revolution.
The debut of AI-Proposed Trades signifies a major milestone in the evolution of trading experiences across the web3, NFT, and AI sectors. By delivering personalized recommendations, NeoSwap enhances user experience and encourages innovation within the digital asset realm.
Embark on this journey with NeoSwap by visiting https://neoswap.cc/ai-trades and contribute to shaping the future of trading through seamless, efficient exchanges driven by AI and blockchain. Stay connected by following NeoSwap on social media and joining the expanding NeoSwap community.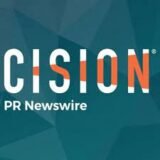 PRNewswire