Nest Egg, a technology-forward investment advice platform for customers of banks and credit unions, is pleased to announce its latest round of financing, led by partners OceanFirst Bank and Republic Bancorp, Inc., as well as other strategic investors.
Nest Egg's strategic funding will support the company in expanding its investment platform presence across the United States. Currently partnered with 11 financial institutions, Nest Egg services are accessible to nearly 1 million bank customers at over 100 locations in 12 states. Nest Egg is slated to finalize several new partnerships in 2023, continuing momentum gained in 2022 and early 2023.
Michael Church, Nest Egg CEO and Co-Founder shares, "These recent investments by our valued partners validate what we are doing – delivering tailored, on-demand investment advice in collaboration with customers' trusted financial institutions. We believe that Nest Egg is filling a significant void by offering a modern, innovative investment platform to nearly every partner institution customer."
Nest Egg delivers its financial advice to customers through a proprietary, intuitive interface. Every Nest Egg customer can meet with experienced, licensed financial advisors face-to-face and on-demand, either via terminals in branch locations or online anywhere, to discuss their financial future.
Joseph J. Lebel III, OceanFirst Bank N.A. President and COO notes, "Nest Egg is a valued part of our customer experience, making it easy to invest when it is most convenient and appropriate for each customer. We are pleased to support the company as it expands to more banks and credit unions and builds what we believe is the best investment platform in the industry."
Investor Republic Bancorp, Inc., has introduced Nest Egg in each of the locations of subsidiary Republic Bank & Trust Company ("Republic Bank") and via Republic Bank's mobile banking application. Andrew Trager Kusman, Chief Strategy Officer of Republic Bank shares, "It has been helpful to have a solution that our Associates can confidently recommend, knowing that a thoughtful, licensed advisor will guide each investor with the same care we extend to each customer of our bank. Nest Egg is part of our continued commitment to provide our customers with innovative financial services to achieve their life goals."
"With account minimums of $1,000, online and live video advisors on-demand, and a fast and easy account opening process, we are proud to provide expert financial advice to many, including those for whom it has been previously inaccessible. Our strategic partners' investment in Nest Egg will enable us to reach more and more Americans via our trusted bank and credit union partners," said Arden Miller, Co-Founder & President of Nest Egg.
Fintech News – The Latest News in Financial Technology.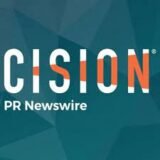 BusinessWire