Half of Americans (50 percent) said they plan to use digital banking more in 2023 with behaviors such as increasing deposits, transferring funds, and viewing statements
Nearly half of Millennials and Gen Z (45 percent) say digital banking is the only way they bank
Most Americans (59 percent) want access to financial literacy tools and resources within their digital banking apps with 74 percent of those ages 18-34 saying it is important
Americans reported that access to digital banking is nearly as important as a car with only 34 percent saying they could live without it for less than a day compared to 38 percent without a vehicle
A new BMO survey revealed changing online banking trends in the U.S. as half of Americans (50 percent) reported they plan to move more transactions online throughout 2023. Increasing deposits, transferring funds, and viewing statements are reported as the top digital banking actions Americans plan to prioritize this year. Additionally, most Americans surveyed (59 percent) said they want financial literacy resources within their digital banking apps, with that number increasing to 73 percent among those ages 18-34.
Adding to Americans' reliance on digital banking, BMO's survey also found that only 34 percent of respondents could live less than a day without it, ranking digital banking nearly as important as a car (38 percent) and more important than having a dishwasher (20 percent).
Among younger Americans ages 18-34, nearly half (45 percent) said they are completely reliant on digital banking with it being the only way they bank compared to 43 percent of those ages 35 to 54 and only 20 percent of Americans 55 and up.
While the majority of Americans value all digital banking capabilities available, the following features are reported as the most important:
Improved digital identification verification (86 percent)
Credit score monitoring (75 percent)
Personalized advice via digital banking platforms (65 percent)
Budgeting and tracking tools (62 percent)
Financial literacy education (59 percent)
"These findings reinforce BMO's focus on meeting customers where they are with leading digital experiences that help them make real financial progress," said Mathew Mehrotra, Chief Digital Officer, BMO. "We continue to focus on understanding – and meeting – our customers evolving needs and expectations."
Americans seek easy-to-use digital platforms that offer financial literacy resources
An easy-to-use, safe platform was reported as the number one capability Americans want their digital banking app or website to possess with 87 percent agreeing.
Financial literacy was also important with most Americans (59 percent) wanting financial literacy tools and resources within their digital banking apps. That number increased to 73 percent among those ages 18-34. Additionally, In BMO's latest Real Financial Progress Index with a special focus on Financial Literacy Month this April, more than three-quarters of Americans reported they want to improve financial literacy overall.
Recognizing that digital banking is a key component of financial literacy, BMO recently launched a free financial literacy e-book in collaboration with United Way, which may be viewed and downloaded here. The digital repository helps consumers make real financial progress through expert financial advice on digital banking, budgeting, debt and credit management, homeownership and more.
In addition to the e-book, BMO remains dedicated to providing customers with tools to build real financial progress while harnessing the potential of emerging technologies:
BMO Bill Pay: The feature allows customers to set up automatic payments, schedule payments in advance and analyze spending habits with a simple account statements and money management tools.
BMO Total Look: Customers can easily view, track and manage their BMO and non-BMO financial information, from checking and savings accounts to credit cards, investments, loans and mortgages.
BMO Assist: An AI-augmented platform blending the best of both human emotion and empathy with the speed and efficiency of computer intelligence that allows customers to ask account and banking-related questions via its chatbot and live chat with a banker during business hours.
BMO Bill Connect: A platform that helps customers manage business accounts payable and accounts receivable in one solution in a simple, faster, and more secure way.
For more information about BMO's Digital First strategy and to learn how BMO is focused on building a digitally-enabled, future-ready bank that drives progress for its customers, unlocks the power of its people and delivers loyalty, growth and efficiency, visit https://about-us.bmo.com/our-strategy/.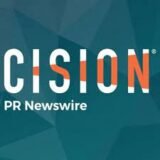 PRNewswire