Oppenheimer & Co. Inc. (Oppenheimer) — a leading investment bank, wealth manager, and a subsidiary of Oppenheimer Holdings (NYSE: OPY) — announced the recruitment of next generation financial advisor Jon Sanders, Director of Investments, who joins the Private Client Division with over eight years of wealth management experience. He will be based in the firm's Nashville, Tennessee, office and report to Phil Hall, Executive Director and Branch Manager.
"I am excited to welcome Jon to our rapidly expanding Nashville office, which is attracting the top talent in the financial industry," Hall said. "In a competitive landscape, where talented individuals like Jon have numerous options, we are grateful he chose Oppenheimer as the catalytic partner to enhance his client service and grow his practice. His passion for serving clients aligns seamlessly with our commitment to the communities we operate in, so I'm honored to have Jon onboard and look forward to many successful years working together."
Sanders' addition is the latest sign of Oppenheimer's commitment to the Nashville region. The firm first announced the opening of an office there in early 2022 as part of its ongoing push to have a presence in one of the country's fastest-growing and most economically vibrant markets. In October 2022, Oppenheimer announced the recruitment of the Meridian Wealth Group to the Nashville office.
During the summer, the Nashville office moved into a new building, the best-in-class Broadwest Complex, which supports a diverse group of financial professionals. There, Oppenheimer's wealth management, capital markets and institutional groups serve the global markets with an emphasis on high-net-worth clients. The Nashville office also offers expansive asset management capabilities for individuals, family offices, and institutional investors.
"I am thrilled to join the Nashville office of Oppenheimer's Private Client Division, a team that I have long admired for its stellar reputation, high integrity and sophisticated capabilities," Sanders said. "Throughout my career, I have embraced the values of commitment, collaboration and effective communication, and I am eager to apply them at Oppenheimer in service to our clients and in support of my own business goals."
Ed Harrington, Executive Vice President of the Private Client Division at Oppenheimer, concluded, "The warm welcome we received from the Nashville community since opening our doors last year is deeply appreciated. Jon's addition to the team is a testament to our ability to attract next-generation talent with a growth mindset. Our deliberate approach to talent acquisition focuses on attracting high-caliber advisors who share our passion for the capital markets, commitment to excellent service and appreciation for the impact of accessible full-service resources that Oppenheimer provides for clients."
Oppenheimer & Co. Inc.
Oppenheimer & Co. Inc. (Oppenheimer), a principal subsidiary of Oppenheimer Holdings Inc. (OPY on the New York Stock Exchange), and its affiliates provide a full range of wealth management, securities brokerage and investment banking services to high-net-worth individuals, families, corporate executives, local governments, businesses and institutions.
Stay Ahead of the Financial Curve with Our Latest Fintech News Updates!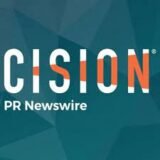 PRNewswire