NewEdge Wealth, LLC, a registered investment adviser specializing in servicing the needs of ultra high net worth families, family offices, and institutional clients, is pleased to announce the appointment of Josh Gully as a Managing Director. In his new role, Mr. Gully is responsible for fostering client relationships and expanding the firm's assets under management.
Mr. Gully has worked in the financial services industry for over 35 years. Prior to joining NewEdge Wealth, he was a Managing Director and Private Wealth Advisor at Morgan Stanley. He has earned numerous accolades including being named to Barron's Top 50 Private Wealth Advisory Teams, Barron's Top 100 Financial Advisors in America, Forbes America's Top 250 Wealth Advisors, and Financial Times 400 Top Financial Advisers, among many others.*
Mr. Gully specializes in the wealth management needs of accomplished entrepreneurs, private investors, family offices, and multi-generational families. Through advanced wealth strategy techniques, he advises clients on how to best seek to meet their investment needs, philanthropic goals, and lifestyle objectives.
"Josh and I, along with NewEdge partners John Straus and Jeff Kobernick, have a long working history and deep respect for each other," said Rob Sechan, CEO and Co-Founder of NewEdge Wealth. "We are thrilled to work with him again. Josh has a proven ability to meet the needs of ultra high net worth clients and will greatly contribute to the strong culture that NewEdge Wealth embodies. His addition continues the momentum of the caliber of talent we are building at NewEdge. We are confident that he will be a great member of our growing team of advisors."
Mr. Gully said, "I am thrilled to begin the next chapter of my career at NewEdge Wealth. My top priority is the client experience, and it is evident that NewEdge holds the same regard. I am excited to introduce a new level of investment offerings, intellectual capital, and specialized service to my clients."
Mr. Gully earned an MBA in finance from New York University's Stern School of Business and a bachelor's degree in economics from Cornell University. He is based out of the firm's headquarters in Stamford, Connecticut.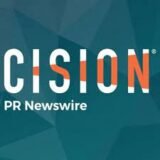 BusinessWire