Newmark Group, Inc. (NASDAQ: NMRK) ("Newmark", or the "Company"), a leading full-service commercial real estate services business, today announced that its Chief Executive Officer, Barry M. Gosin, and its Chief Strategy Officer and Head of Multifamily Capital Markets, Jeff Day, are scheduled to participate in Keefe, Bruyette, and Woods' Real Estate Finance and Technology Conference on May 28, 2020.
The audio webcast, accompanying presentation, and updated supplemental Excel tables will be available at Newmark's Investor website:
http://ir.ngkf.com/investors/investors-home/default.aspx
Statements made during the webcast and in the accompanying presentation may include forward-looking statements about the Company. The webcast may also include information about Newmark's financial results, operations, and outlook.
An archive of the audio webcast will be available for 60 days, beginning approximately 30 minutes after the conclusion of the presentation.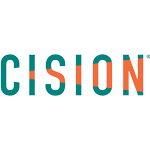 PRNewswire