NFP, a leading property and casualty broker, benefits consultant, wealth manager, HR services consultant, and retirement plan advisor, announced its acquisition of The Cronin Insurance Consultancy Limited (Cronin), a commercial insurance broker based in the West Midlands. This latest acquisition continues NFP's growth in the region and provides Cronin with access to integrated risk management solutions for its clients. Darren Cronin, owner and managing director, will join NFP along with the rest of the team at Cronin.
"We are passionate about adding like-minded commercial insurance brokers to our roster, especially ones like Cronin who understand the industry and client needs," said John Paul Allcock, group managing director, NFP in Europe. "With an experienced team and a dedicated, well-respected leader in Darren, Cronin will be a valuable member of the NFP family. We look forward to providing their clients with our integrated solutions, while expanding our commercial offerings throughout the UK."
Founded in 2018, Cronin is an independent insurance broker offering a mix of products across commercial and personal lines. By joining NFP, Cronin will benefit from a stronger infrastructure of support and offer a wider range of group benefits, risk, wealth and retirement solutions to their existing clients.
"We are truly excited to join the NFP family and look forward to integrating our clients into the greater organization," said Cronin. "This is a win-win for all Cronin stakeholders, especially our clients, who will benefit from the wide array of NFP's solutions and services that can help them address ancillary needs around human capital, wealth and retirement."
Stay Ahead of the Financial Curve with Our Latest Fintech News Updates!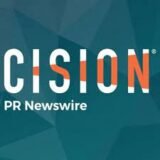 PRNewswire