NICE Actimize, a NICE (NASDAQ: NICE) business, today announced that its AI and cloud-based Essentials anti-money laundering and anti-fraud solutions have been chosen by Target Group, a UK-based provider of business process outsourcing and operational transformation services. Target Group's objectives include protecting its customers with best-in-class financial crime and compliance technology and services, while benefiting from the operational efficiencies that artificial intelligence and cloud-based solutions offer.
Target Group will also utilize NICE Actimize's X-Sight Data IQ Clarify Software-as-a-Service (SaaS) workflow solution to facilitate compliance with KYC/Anti-Money Laundering (AML) requirements by integrating disparate datasets and streamlining the customer identification, due diligence and credit investigation process. X-Sight DataIQ Clarify intelligently orchestrates the aggregation of data from a comprehensive variety of global data sources, returning the intelligence needed to enrich customer profiles.
Leveraging the insights and experience gained from supporting the world's largest financial institutions, NICE Actimize's Essentials is a cost-effective, easily scalable SaaS platform. NICE Actimize Fraud Essentials, a cloud-based offering that provides industry leading end-to-end fraud management capabilities, offers real-time fraud detection, cross-channel analysis, and multi-payment coverage, as well as extensive fraud alert and case management capabilities. Fraud Essentials is built to deliver a complete robust suite of fraud operations tools to help detect fraud perpetrated against multiple payment and transaction types.
Target Group will also utilize NICE Actimize's AML Essentials, a cloud-based offering that is built upon its proven, industry-leading, end-to-end anti-money laundering platform. Target's Essential AML coverage will include Suspicious Activity Monitoring, Customer Due Diligence, and Watchlist Screening capabilities.
"Target Group will be onboarding our financial institution customer portfolios to the NICE Actimize platform across the entire AML and Fraud customer life cycle to prevent and detect financial crime at each stage of the product lifecycle – during origination, in-life servicing and through to maturity," said Bethan Rich, Head of Financial Crime, Target Group. "NICE Actimize stood out as the only provider, within a highly competitive RFP process, that could deliver an integrated AML and Fraud management platform with the sophistication and flexibility to meet Target Group's requirements."
"NICE Actimize's cloud and AI-based Essentials and DataIQ capabilities will deliver exceptional performance in support of Target Group's financial crime requirements," said Craig Costigan, CEO, NICE Actimize. "By offering a combination of best-in-class technology, managed services and financial crime professional support, NICE Actimize will endeavor to meet Target's objectives while keeping its customers safe."
NICE Actimize will also provide an all-inclusive service to Target Group in the cloud with ongoing support for tuning, testing, and system health checks as well as onboarding new client portfolios as Target Group acquires new clients.
For additional information on NICE Actimize's Anti-Money Laundering Essentials solutions, please click here. For additional information on NICE Actimize Fraud Essentials, click here.
For more such Updates Log on to https://fintecbuzz.com/ Follow us on Google News Fintech News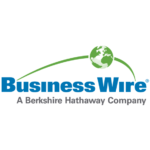 BusinessWire