Noda, an open banking fintech, and ThetaRay, a leading provider of AI-powered transaction monitoring technology, today announced they will collaborate to enhance payment monitoring and compliance capabilities on Noda's growing platform that is supporting the new digital economy in Europe.
Headquartered in the UK, Noda is helping online merchants in Europe receive direct bank payments from eCustomers via a secure and instant one-stop open banking payment solution, as an alternative to cards, providing direct integration with banks in most European countries.
Through the agreement, Noda will implement ThetaRay's sophisticated AI-powered SaaS SONAR solution for AML that detects known and unknown financial crime threats and the earliest indications of schemes. The system will enable Noda to stay up to date with the complex and constantly evolving regulatory landscape, as well as manage the compliance challenges involved with monitoring transactions in the Single Euro Payments Area (SEPA) across multiple channels and jurisdictions.
"With ThetaRay's advanced transaction monitoring system and our expertise in payment services and compliance, we are poised to take our business to the next level and provide even more value to our customers," said Lasma Gavarane, Chief Compliance Officer/MLRO at Noda. "Together, we will be able to detect and prevent financial crimes, comply with evolving regulatory requirements, and therefore enhance the overall security and reliability of our fast and convenient payment services to customers."
While SEPA simplifies bank transfers of euro to member countries, financial institutions handling transactions don't have full visibility into the profiles and activities of customers. By providing deep, AI-generated insights, the ThetaRay system can identify anomalous behavior indicating financial crime.
"Noda is an innovation leader in the European payments market as it transforms into a more competitive and more efficient network that is enabling the digital economy. The adoption of sophisticated AI technology to fight financial crime brings the trust to a payments ecosystem that serves as a fintech growth engine," said Mark Gazit, CEO of ThetaRay. "We are looking forward to a successful partnership with Noda to develop and grow European fintech."
Fintechs in Europe represent a total valuation of almost €430 billion, more than the combined market capitalization of Europe's seven largest listed banks according to a recent report.1
ThetaRay's award-winning SONAR solution is based on a proprietary form of AI, artificial intelligence intuition, that replaces human bias, giving the system the power to recognize anomalies and find unknowns outside of normal behavior, including completely new typologies. It enables fintechs and banks to implement a risk-based approach to effectively identify truly suspicious activity and create a full picture of customer identities, including across complex, cross-border transaction paths. This allows the rapid discovery of both known and unknown money laundering threats, and up to 99 percent reduction in false positives compared to rules-based solutions.
(1)  McKinsey, Europe's Fintech Opportunity Report, October, 2022.
For more such Updates Log on to https://fintecbuzz.com/ Follow us on Google News Fintech News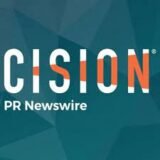 BusinessWire