Novel Capital, the fintech Growth Platform that helps B2B businesses accelerate their growth, today announced a partnership with Pipeline Entrepreneurs to make non-dilutive capital more accessible to startups in the Midwest.
Pipeline is a network of high-performing entrepreneurs whose work directly impacts the growth of the innovation ecosystem and the economy in the Midwest. Entrepreneurs based in the heartland are often overlooked by investors, with much of the attention and access to capital being concentrated on the coasts.
Novel Capital's partnership with Pipeline Entrepreneurs addresses that disparity by providing B2B member companies of its Entrepreneurial Fellowship program access to the non-dilutive growth capital, support and resources needed to scale.
The Pipeline Entrepreneurial Fellowship program helps a select group of Midwest entrepreneurs grow their companies by providing them with expert advice and resources from a panel of national advisors and mentors.
"Pipeline's Fellowship program is critical to the success and growth of so many Midwest Founders, and by expanding capital access for their community, we can help these entrepreneurs maximize their growth potential," said Carlos Antequera, CEO and Co-founder of Novel Capital. "As a former fellow, I know firsthand the impact that the Pipeline program and network have. We want to boost the effectiveness of that foundation by providing Founders access to another critical component – growth capital – at the time they need it most. "
The partnership between Novel Capital and Pipeline will help the fellows act upon the program's advice and resources by allowing them to leverage their predictable revenue for access of up to 40% of their revenue in non-dilutive capital, without the personal guarantees or warrants so many Founders at this stage face.
Novel offers two distinctive capital products for early-stage companies: UpFront Capital™, offering controllable payment options and generous 24-month payoff terms, and RevShare™, with payments that flex based on monthly cash receipts over 36 months. As Founders grow their businesses, they can access additional capital to fuel their momentum.
"There are so many promising startups in the Midwest, but they often lack the access to capital needed to become scalable," said Melissa Vincent, Executive Director of Pipeline Entrepreneurs. "We're excited to work with Novel Capital to provide entrepreneurs with an alternative form of funding custom-built for Founders at this growth stage."
This initiative is part of Novel Capital's Partner Program, which launched earlier this year. The program is designed to help the customers and members of partner companies unlock the value of their predictable revenue.
To learn more, visit Novel Capital's website and follow the company on LinkedIn. For more information on Pipeline Entrepreneurs, visit the company's website and follow them on LinkedIn.
For more such Updates Log on to https://fintecbuzz.com/ Follow us on Google News Fintech News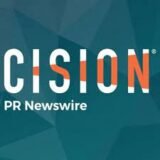 PRNewswire