OBRIEN Insurance Solutions announces partnership with BriteCore Policy Administration System
OBRIEN Insurance Solutions (OBRIEN), a provider of business solutions specifically designed to modernize and refine an insurance company's printed and digital customer communications, announced today that it has successfully integrated with BriteCore's API and has joined the BriteCore community as a partner for print communications.
OBRIEN's API integration includes the successful implementation of its first BriteCore client, Alamance Farmers' Mutual Insurance Company. OBRIEN has differentiated itself in its ability to provide more robust solutions to meet BriteCore clients' expanding needs in producing and mailing critical policyholder communications.
Mike Mulcahy, OBRIEN's COO, had this to say about the new partnership, "It is really exciting to launch a partnership with an insurance industry innovator like BriteCore. We share common values on growing and succeeding through our customers' growth and success. We look forward to a strong partnership with BriteCore in the years to come."
OBRIEN's agile company structure and capabilities are specifically designed to provide a better customer experience. Other benefits include:
Quickly and cost-effectively incorporate custom deliverables to further enhance the policyholder's experience;
Robust portal with the ability to review, approve, and suppress files before production;
Reduced costs for production and delivery of key customer communications ranging from premium billing to policy issuance and other critical communications;
Business Continuity Planning with OBRIEN providing a Disaster Recovery Plan in the case of an unforeseen event;
OBRIEN owns and operates all of its equipment and technology, allowing for more agility and faster turnaround time for client requests.
A critical factor that differentiates OBRIEN is their ability to efficiently and cost effectively incorporate custom deliverables into policy documents. OBRIEN's solution allows BriteCore clients to add new documents and custom deliverables within days by following a few simple guidelines.
Sal Darji, BriteCore's Director of Product Management added, "We're pleased to welcome OBRIEN to our Partner community. BriteCore customers increasingly outsource their printing and mailing capabilities. OBRIEN will reduce our clients' needs for local print infrastructure, lower their costs, and strengthen their business continuity."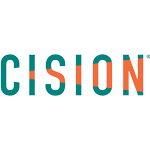 PRNewswire