One Inc, the leading digital payments network for the insurance industry, announced Origami Risk, a leading provider of SaaS-based solutions for the risk and insurance industry, is enhancing their partnership by integrating One Inc's best-in-class digital payments solution, ClaimsPay®. Integrating One Inc's ClaimsPay into Origami's unified cloud-based platform empowers insurance carriers to easily distribute claims payments to their policyholders using widely adopted consumer payment platforms including Venmo and PayPal.
Following the initial partnership announcement in 2022, One Inc was designated as Origami's preferred digital payments infrastructure provider for its customers in the insurance industry. The successful implementation of One Inc's digital payments solution, PremiumPay®, marked an initial step in this collaboration.
Focused on configurability and scale, Origami Risk has delivered its suite of risk management and P&C insurance core solutions to over 900 companies within the risk and insurance marketplace. This list includes insurance carriers, program administrators, brokers, and MGAs, along with insurance policy management implementations for global companies in healthcare, retail, manufacturing, shipping, and other verticals.
"We are excited to expand our partnership with One Inc by implementing their full platform, which now addresses both of our requirements – offering solutions across both payments collections and disbursements for a more seamless policyholder experience," said Chris Bennett, President, Core Solutions at Origami Risk. "We believe this mutual partnership with One Inc will only enhance our ability to deliver exceptional inbound and outbound claims services to our carriers. Our clients' policyholders expect and deserve new and modern products and solutions, and we are committed to continue enhancing our platform to meet their needs."
Ian Drysdale, the Chief Executive Officer of One Inc, said: "Our relationship with Origami Risk and the inclusion of ClaimsPay serves as additional evidence that modern insurance policyholders demand digital agility, speed, convenience, flexibility, and cost-effectiveness. We are excited to assist Origami in their dedication to enhancing the excellence of their offerings. By incorporating ClaimsPay into their systems, insurers can expect to enhance their operational efficiency and overall performance. Additionally, ClaimsPay provides them with a complete suite of tools and features that streamline their services, all within a single, unified platform."
Fintech News – The Latest News in Financial Technology.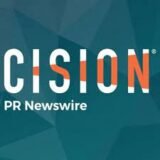 BusinessWire