Fifth Third Bancorp announced the appointment of Laurent Desmangles and Kathleen Rogers as independent directors of Fifth Third Bancorp, effective immediately.
"We're fortunate to have Laurent Desmangles and Kathleen Rogers joining our Board of Directors," said Fifth Third Bancorp President and CEO Tim Spence. "Laurent brings global perspective and experience serving organizations as they chart growth strategy and execute large scale transformation."
"Kathy's wide-ranging career in banking and extensive financial management experience are invaluable. We welcome her leadership in service to the community, higher education and promoting growth for at-risk populations," Spence added.
Desmangles is a retired senior partner and managing director at Boston Consulting. He brings broad knowledge of the financial services industry, regional banking and the fintech sector to Fifth Third. He will provide additional expertise in corporate strategy, digital and analytics innovation and change management.
"I'm thrilled to join the Fifth Third Board," said Desmangles. "Fifth Third is known for its history of innovation and digital transformation. I'm eager to guide the Bank as it continues to deliver inventive options to its customers and their communities," Desmangles will serve on the Technology, Nominating and Corporate Governance and Risk and Compliance committees.
Rogers retired from U.S. Bancorp after a 35-year career. She was an executive vice president, most recently serving as chief finance administration officer and previously as chief financial officer. She has extensive knowledge in public company financial management, including fiscal risk management, treasury actions, accounting policy and reporting, corporate development activities and strategic investments.
"I'm delighted to join the Fifth Third Board," said Rogers. "The Bank is focused on consistently performing in the top quartile among its peers. I'm excited about being part of this disciplined and focused team." Rogers will serve on the Board's Audit, Human Capital and Compensation and Risk and Compliance committees.
Fintech News – The Latest News in Financial Technology.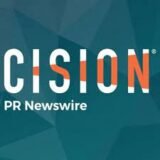 BusinessWire