LoanPro, the market-leading API-first lending platform, announced the appointment of Colton Pond as Chief Marketing Officer (CMO).
Colton is a seasoned marketing executive who brings strong experience in fintech and financial services. In his new role, Colton will oversee all aspects of marketing to meet rising market demands for LoanPro's API-first lending platform. Colton most recently led marketing on Truv's executive team helping grow year over year revenue by 300% and held several influential roles in marketing and sales at MX, Lucid, and HealthEquity.
"We are extremely excited to welcome Colton as a key member of our executive team," said LoanPro's Co-Founder & CEO, Rhett Roberts. "We're passionate about our vision of providing the platform to innovate the future of finance, and Colton's strong industry knowledge and marketing expertise makes him the perfect fit to drive accelerated growth."
This announcement comes after LoanPro's accelerated growth over the past 12 months, with 600 lenders on LoanPro's platform today. Banks and credit unions have fueled the recent growth as these organizations search for platforms that allow them to innovate quickly and scale operations more efficiently.
"LoanPro is uniquely positioned to disrupt financial services as we know them today," said Colton. "The financial services industry is full of vendors that handcuff financial organizations from innovation, causing them to execute within predefined criteria leading to slow launch cycles and frustrated end consumers. Here at LoanPro, we excel at empowering lenders to launch new and innovative lending programs quickly with our configurable, API-first lending platform."
Fintech News – The Latest News in Financial Technology.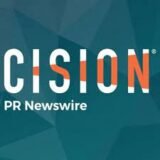 PRNewswire