OneSeven, an RIA specializing in supporting advisors with life-changing opportunities, celebrates the completed transition of Hyperion Wealth Group into OneSeven's dynamic, client-centric RIA platform. With this move, Hyperion Wealth Group, previously Garrison Financial, will continue its custodial relationship with Raymond James while benefiting from added support and capabilities from OneSeven, which recently surpassed $4 billion in AUM and now supports 27 advisory teams across the United States.
The firm, founded in 2011 by financial services veteran Neil Garrison, specializes in financial planning, retirement planning, education planning, investment solutions, and portfolio management. Now, in partnership with OneSeven, the firm is positioned to continue its growth and excellent client service backed by the tools and capabilities OneSeven brings to the fold.
"OneSeven's standout industry reputation throughout Ohio and across the nation makes this move all the more exciting," said Garrison, President of Hyperion Wealth Group. "They are redefining what excellence looks like in this profession, and we're thrilled to join that movement."
Through its focus on the Seven Pillars of Wellness – which include family, career, community, physical, mental, spiritual, and financial – OneSeven has steadily attracted like-minded teams like Hyperion Wealth Group to its client-centric mission.
"We are thrilled to form this relationship with Neil and his talented team at Hyperion Wealth Group, one built on shared values and a vision for elevating the advisory profession to benefit the clients we serve," said OneSeven President Todd Resnick. "Together, OneSeven and the practices we support nationwide are replacing tired industry norms with new energy and enhanced standards."
Stay Ahead of the Financial Curve with Our Latest Fintech News Updates!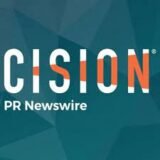 PRNewswire