Gartner CFO & Finance Executive Conference 2023 — OpenEnvoy, which empowers finance teams to maximize cash flow by taking complete control of their inefficient payment processes, today announced the hiring of Doug Kurfess as Chief Revenue Officer (CRO). Kurfess joins OpenEnvoy to help expand customer relationships and accelerate sales growth of the company's enterprise-grade, AI-powered accounts payable (AP) automation solutions.
With unmatched speed and accuracy, OpenEnvoy's AI-powered automation solutions help finance teams control inefficient AP processes – eliminating overpayments, complex workflows, and costly manual work. The OpenEnvoy platform digitizes and reconciles invoices from contract to delivery in real-time, with 99%+ accuracy. Powered by proven, powerful AI technology, OpenEnvoy's industry-leading automation allows finance teams to control every AP detail and opportunity – even the most complex jobs – all at the speed of global business.
"Doug is an exceptional sales leader who brings years of relevant experience and a proven track record of success," said Matthew Tillman, CEO and co-founder at OpenEnvoy. "Throughout his career, Doug has helped build category-creating technology companies through his strategic leadership, growth mindset, and strong professional integrity that earns the trust of customers."
"I'm honored to join the OpenEnvoy team as we build a world-class organization delivering the power and control of AI-powered AP automation," said Doug Kurfess, CRO at OpenEnvoy. "Our real-world, proven automation solutions feature no-code integration to get clients up and running quickly and easily. I'm excited to be a part of a company that's helping enterprise clients maximize cash flow and drive long-term success by revolutionizing essential AP processes."
Learn how OpenEnvoy is transforming accounts payable by requesting your AP automation demo with an expert here.
Fintech News – The Latest News in Financial Technology.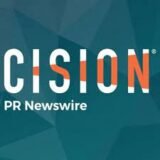 PRNewswire