Alberta Investment Management Corporation (AIMCo) is pleased to announce the appointment of Kevin Bong as Senior Managing Director, Chief Investment Strategist and Head of Singapore. Mr. Bong, who brings with him 20 years of global portfolio construction and capital allocation experience, will assume his new role August 14.
Mr. Bong will be responsible for setting overall investment strategy including total portfolio management, dynamic and tactical allocation, currency and cash management, and a pan-asset class strategy with a focus on geographic diversification and thematic investing. In addition to his global responsibilities, he will also set the strategic direction of our team in Singapore.
"I am delighted to welcome Kevin to AIMCo, and I am certain that he will make an immediate impact, given his long-standing track record in total portfolio management and, as a supportive collaborator with the investment partners that we work with in the Asia-Pacific region," said Marlene Puffer, Chief Investment Officer, AIMCo. "Kevin's extensive global experience will serve our clients well as we enhance our total portfolio activities and as we deepen our footprint, our partnerships, and our investments in Asia and around the world."
Mr. Bong joins AIMCo from the Government of Singapore Investment Corporation (GIC) where he was a Global Leadership Group Managing Director and Director of the Economics & Investment Strategy department responsible for articulating GIC's strategic outlook, determining asset exposures and benchmarks, and optimizing capital allocation for the portfolio.
Mr. Bong is currently a Board Director of the Pacific Pension & Investment Institute (PPI), a Board Director of the International Forum of Sovereign Wealth Funds (IFSWF), a Co-opted Investment Committee Member for the National University of Singapore (NUS) Board of Trustees, and an Investment Committee member for the Tote Board.  Mr. Bong holds degrees in Electrical Engineering & Computer Science and Management Science (Finance) from the Massachusetts Institute of Technology and he is a CFA charter holder.
AIMCo is among Canada's largest and most diversified institutional investment managers with $158 billion of assets under management. AIMCo invests globally on behalf of 17 pension, endowment and government fund clients in the Province of Alberta. AIMCo manages more than 30 pools of capital on behalf of these clients. With offices in Edmonton, Calgary, Toronto, London and Luxembourg, our more than 200 investment professionals bring deep expertise in a range of sectors, geographies and industries. For more information about AIMCo please follow us on LinkedIn or Twitter.
Fintech News – The Latest News in Financial Technology.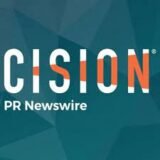 PRNewswire