Opus, a global leader in payment technology solutions, has concluded a strategic partnership with Checkmarx, an industry leader in providing application security testing. This dynamic collaboration underscores Opus's unwavering commitment to security in the financial sector and represents a significant leap toward delivering unparalleled protection for its global list of clients.
Opus recognizes the vital importance of inoculating financial applications against potential vulnerabilities and threats that loom large in the digital era. This partnership combines the technical expertise of Opus in developing differentiated payment offerings with Checkmarx's cutting-edge and comprehensive application security platform.
Referring to the pressing need for enhanced security measures in the payments arena, Opus CEO Praveen TM said, "In an environment rife with ever-evolving cyber threats, financial data security is imperative. Opus is on an unrelenting mission to fortify the payment ecosystem. Our partnership with Checkmarx marks a significant milestone in Opus's mission to continually push the envelope and advance the security of the entire payment ecosystem."
This partnership further strengthens Opus' positioning as a strategic enabler, empowering clients to seamlessly embrace DevSecOps with Checkmarx's application security platform. The integration will allow Opus privileged access to Checkmarx One's features and advancements, enabling proactive enhancements for its clients' systems. Through proper configuration and automation, Opus' client will be able to identify, prioritize and respond to threats and vulnerabilities based on their business impact.
"With real-time payments coming to the fore, the role of a robust application security platform is critical. With Checkmarx by our side, we are poised to deliver state-of-the-art security solutions that safeguard the future of finance. Together, we will help organizations accelerate their digital transformation journeys while ensuring that security is embedded into every stage of their application development process," Praveen TM added.
Stay Ahead of the Financial Curve with Our Latest Fintech News Updates!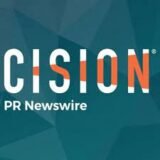 PRNewswire