Oxygen, a leading innovator in the financial technology industry, announced a series of executive hires. These appointments come at a time of significant transformation for Oxygen. With a commitment to strengthen its leadership team and provide cutting-edge financial solutions to the marketplace, the company continues to prioritize compliance, transparency and customer experience.
Rob Brown

 joins Oxygen as the company's new Chief Marketing Officer. Brown will play a critical role in positioning Oxygen as a frontrunner in the fintech space. Leading the company's core marketing functions, he will enhance Oxygen's market presence and further accelerate its growth. With nearly 30 years in the financial industry, Brown led Google Cloud's partnerships with financial institutions throughout North and 

South America

. Brown also held the title of Global CMO at Spanish bank BBVA and Global Head of Design at Barclays Bank.

Erick Soto

 joins as Chief Product Officer, Financial Products. With more than a decade's worth of fintech experience, Soto will spearhead the development and enhancement of Oxygen's product portfolio. He will lead efforts to expand and refine product offerings, ensuring Oxygen remains at the forefront of technological advancement in the fintech sector. Most recently, Soto led product development for Socure, the nation's largest identity verification company.

Gene Truono

 joins as Chief Compliance Officer. With more than 30 years of experience ensuring that banks under his purview adhere to the ever-changing regulatory landscape, Truono will be responsible for Oxygen's continued adherence to regulatory standards and best practices.

Arshi Singh

 joins as Vice President of Product, Payments, leading the strategy and development of a suite of Payments products at Oxygen. With years of experience in cross-border payments, corporate banking, and anti-money-laundering solutions, Singh will grow Oxygen's portfolio across domestic and international offerings, enabling customers to move their money quickly, conveniently and affordably across the globe.
"Finding the right leadership for the next stage of our growth was paramount to Oxygen. We couldn't be more excited to welcome Rob, Erick, Gene and Arshi," said David Rafalovsky, Oxygen's CEO. "Together, they bring a wealth of experience from some of the biggest banks in the world—including American Express, Capital One and J. P. Morgan Chase—and leading technology firms like PayPal, Socure and Google. Their expansive industry knowledge, proven track records and innovative thinking will usher in Oxygen's next phase."
"The team David has assembled has designed some of the world's most innovative and disruptive technology products. I'm so excited to be a part of this talented group, building Oxygen's future together," Brown said. "Oxygen's small business roadmap is truly inspirational, especially given how predominant small businesses are in the national landscape and how much they drive the U.S. economy. Gene, Erick, Arshi and I have all been a part of large global financial institutions. Now we're excited to be at the forefront of a company committed to the American dream and poised for exponential growth."
Stay Ahead of the Financial Curve with Our Latest Fintech News Updates!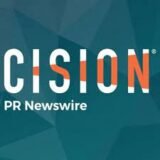 PRNewswire