CapIntel, a leading financial technology company that improves day-to-day workflow efficiency and fund analysis for financial advisors, announced a partnership with CIBC's Private Investment Counsel (CPIC). As one of the early adopters of CapIntel's technology, CIBC Asset Management has experienced the benefits of improved processes and efficiency with the platform's support. Now, this partnership will extend CapIntel's capabilities to CIBC's Private Investment Counsel.
As advisor and Investment Counsellor's needs have evolved alongside client expectations, the financial services industry looks to fintech solutions, like CapIntel, to work more effectively —with CIBC at the forefront of that shift. CPIC's team of Counsellors will leverage CapIntel's leading-edge fund comparison and analysis tools to prepare custom proposals and present clear recommendations.
"With this partnership CPIC investment counsellors will have streamlined access to position their full suite of offerings, facilitating better conversations with clients and delivering tailored solutions to meet their financial needs," said David Scandiffio, President and CEO of CIBC Asset Management.
"We are thrilled to expand our partnership with CIBC to bring tailored solutions to yet another arm of one of our country's leading financial institutions," said James Rockwood, CEO of CapIntel. "As one of CapIntel's first and longstanding partners, CIBC has experienced firsthand the difference that CapIntel can make in day-to-day processes, client relationships and investment outcomes. This partnership is a testament to the value of CapIntel's platform to add much-needed efficiency to the advisor workflow and transform the advisor-client experience."
Keeping a pulse on the evolving needs of financial advisors, CapIntel will continue to develop its platform to address industry pain points and better customer relationships.
Stay Ahead of the Financial Curve with Our Latest Fintech News Updates!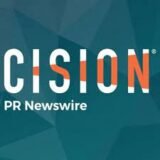 BusinessWire