PACE Credit Union (PCU) welcomes new senior management to lead the credit union into its next chapter. Shortly after a new Board of Directors was elected, the Financial Services Regulatory Authority of Ontario (FSRA) began the process of handing control back to PCU members. Now, accountable to that board, the new PCU executive team has begun charting a sustainable and stable future focused on returning to the basics: building a strong foundation and ultimately delivering growth and value to members. The team will drive a culture of member protection, effective compliance, and open communication and collaboration FinTech News.
On April 6, 2020, Barbara Dirks moved into the role of President and Chief Executive Officer, bringing two decades of financial services experience in Canada's banking industry. Ms. Dirks previously held executive positions at Bank of Montreal and Royal Bank of Canada, and most recently served as the Head of Canada at Silicon Valley Bank.
"To stabilize and position our business effectively, PACE needed deep change – and change is happening, thanks to our team, members and our board," said Barbara Dirks, President and CEO, PACE Credit Union. "First and foremost, we're working hard to ensure our members are supported during this difficult time. The value of community underpins every decision we make."
Familiar faces in Canada's financial services industry
In the face of a health and financial crisis that has impacted so many Canadians and members, PCU recognizes the need for leaders with deep expertise in the financial services sector, in addition to a member-focused outlook.
PCU has also named Terri O'Brien as its Chief Risk Officer and Benjamin Choi as its Chief Financial Officer in April. Terri O'Brien was previously Chief Risk Officer at Interac Corp. and held executive roles at TD Bank, while Mr. Choi has held senior roles at Bank of Montreal and Standard Chartered Bank, working globally across Canada, Singapore, and the United Kingdom.
A new senior management team is PCU's next step to regaining member confidence. Part of FSRA's process to return PCU to member-control involved electing a new Board of Directors to enhance governance and ensure the long-term success of the credit union.
"While the road ahead for PACE will not come without its challenges, I am confident that the leadership team's rich expertise coupled with their member-first commitment will build a strong foundation for PACE's future growth," said George. L. Cooke, Chair of PCU's Board of Directors.
In January 2020, FSRA elected a new Board of Directors for PACE Credit Union, chaired by George L. Cooke, who is the current chair of OMERS. The nine-member board1 includes:
George L. Cooke (Chair)
Karen Hacker
Cliff Jenkins
Ross Lamont
Marissa Lauder
Allison Mendes
Mary Ann Mooney
Shelly Rae
Philippe Sarfati
Canada's economic recovery must happen at the community level. Credit unions are deeply ingrained in the communities in which they operate and are more essential than ever. As the new leadership team and board take the reins at PCU, they will be sharing more updates and supports for members in the coming weeks and months.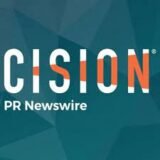 BusinessWire