Palisades Group ("Palisades"), an alternative asset manager in the global residential credit and real estate markets, is excited to announce the appointment of Dr. Julia Coronado as Senior Advisor.  Dr. Coronado will join the company's advisory board, bringing her wealth of expertise and insights into the U.S. and global economy.
As Senior Advisor, Dr. Coronado will provide strategic guidance on macroeconomic trends and policy developments, working closely with Palisades' investment team. Her insights and research will help inform investment decisions, risk management strategies, and macro trends impacting housing and real estate-related credit sectors.
Dr. Coronado is president and founder of MacroPolicy Perspectives, which provides economic research on monetary policy and global macroeconomic developments.  She is also the president of the National Association of Business Economists and serves as Clinical Associate Professor of Finance at the McCombs School of Business at the University of Texas at Austin.
"We are delighted to welcome Dr. Coronado to Palisades. We have long been impressed by her team's research and unique analysis at MacroPolicy Perspectives," said Jack Macdowell, Chief Investment Officer of Palisades. "Her impressive track record in macroeconomic analysis and deep understanding of policy dynamics is expected to enhance our capabilities and ability to serve our clients."
A noted financial market commentator and labor expert, Dr. Coronado previously served as chief economist for Graham Capital Management, chief economist for North America at BNP Paribas and senior U.S. economist at Barclays Capital in New York. She also was an economist for the Board of Governors of the Federal Reserve Board in Washington, D.C., for eight years. Coronado holds a Ph.D. in economics from the University of Texas at Austin and a B.A. in economics from the University of Illinois Urbana-Champaign.
"I am excited for this new endeavor and look forward to joining the Palisades' advisory board and collaborating with their talented team of investment professionals," said Dr. Julia Coronado. "Participating as a Senior Advisor, my priority will be to provide the team with strategic advice with respect to navigating the complex and ever-evolving macroeconomic landscape."
Since its founding in 2012, Palisades has managed in excess of $25 billion of complex and diverse sets of residential loans and real estate assets for some of the world's largest institutional investors. The appointment of Dr. Julia Coronado reflects Palisades' continuing commitment to serving its clients and furthering its status as a leading manager of credit risk across the spectrum of real estate related products.
Fintech News – The Latest News in Financial Technology.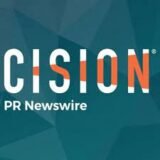 PRNewswire