Quontic, the adaptive digital bank, is pleased to announce that Patrick Sells, Chief Innovation Officer, has been recognized by American Banker as 2020 Digital Banker of the Year for his contributions to advancing digital banking. Sells is honored by his esteemed colleagues at American Banker for Quontic's transformation as a one branch community bank to an online national bank conducting business in all 50 states.
In just over a year, Patrick and his team have reimagined community banking with new innovative technology that serves as a model for other banks making the digital transformation journey. At the age of 29, Patrick is helping to manifest Quontic's vision for a community bank. Along with Quontic's principals, his strategy is to combine today's millennial workforce, who understand technology natively and embrace new ideas, with experienced and open-minded leaders in order to foster creation and innovation. Towards that end, Patrick is helping Quontic cultivate a new generation of talent and pairing them with seasoned banking professionals. The joint efforts of a new-to-banking young marketing leader, an entrepreneurial-minded CEO, and a 20+ year BSA/Bank Ops Vice President helped Quontic successfully bring in over $200M of new deposits digitally and generate new channels of revenue and income.Fintech News
"Community banking in America is often viewed as boring and slower to adapt to technological changes," shares Patrick Sells, Chief Innovation Officer at Quontic. "However, new talent is changing the face of banking, how banking is done, and is also challenging perceptions that banks put profit before the customer or only serve the wealthy. A new generation of tech professionals should consider a career in banking as it is ripe for change and is a very rewarding industry to work in as it can change lives."
Digital innovation at Quontic was driven by building a new banking infrastructure platform, QuonticWorks, that has resulted in a 36% increase in bank efficiency, has automated work and tripled its core deposit franchise through online accounts opening at a growth rate of 136%. The platform itself is a cloud-based database that sits on all core information systems and pulls data into one database for access to real-time data and updates. This empowers managers to make decisions more quickly, based on better insights, and Quontic can focus their efforts on providing customers with the underdog edge. These qualitative returns, such as time savings and frustration-reduction, can also be quantified as Quontic has grown by nearly 75% since 2018 and consistently ranks in the top 10% amongst its peers in financial performance.
Under Patrick's leadership, Quontic has also brought a new level of technological sophistication to its newly formed, fast-growing, national wholesale mortgage division. He and the wholesale lending team have used technology to offer new, fast, simple, and accessible alternative lending solutions consistent with Quontic's mission as a Community Development Financial Institution.
"Patrick's efforts were instrumental in allowing Quontic to pivot in 2019 to becoming a truly digital bank," shares Steven Schnall, CEO of Quontic. "It is especially impressive that we were able to accomplish this without undermining our profitability, and that our peers at American Banker have recognized these substantial efforts. Quontic has replaced almost the entirety of its liabilities with new deposit customers as a result of his team's innovation. This has inspired many other banks and the industry at large begin to think differently about digital innovation."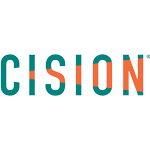 PRNewswire