The Visa U.S. Qualified Tap to Pay Point of Sale Program recognizes point of sale providers ready and equipped to provide a consistent and improved tap to pay checkout experience. PAX and Sound Payments' Tap to Pay Point of Sale solution showcases the PAX IM20 and Aries8 retrofitted in a gas pump and demonstrates the software providing the tap experience followed by a transaction for gas and convenience items like food and beverage.
This solution allows any gas station to more cost-effectively and easily migrate to EMV Pay-At-The-Pump for both contact and contactless payments. The solution can be deployed for both inside the convenience store or outside at the gas pump. PAX IM20 and Aries8 are both certified to process EMV transactions at the pump and will allow any gas station to satisfy the EMV Migration Deadline for Pay-At-The-Pump coming up in October 1st, 2020. Fintech News
Requiring no signature or PIN, the easy nature of the tap to pay checkout experience allows the customer to focus on their purchases rather than expect a slew of prompts such as "insert card, remove card, enter PIN" and so on.
"In places such as gas stations where convenience and time are of the essence, a fast and easy payment experience should be readily available for customers," says Andy Chau, President & CEO of PAX Technology. "We're honored to have our combined solution with Sound Payments recognized by Visa as an optimal Tap to Pay Point of Sale Experience."
"With PAX's secure hardware and Sound Payment's software solution, we offer a customer-centric Tap to Pay experience that will soon have customers wanting to tap more at every point of sale," says Andrew Russell, the CEO of Sound Payments. "This award is made possible by our investment in experts and research to ensure the best contactless customer experience at the pump."
By following the Visa's guidelines for an optimal Tap to Pay Point of Sale experience, PAX and Sound Payments maintain the consistency required to ensure the point of sale delivers a fast, easy, and secure payment experience for customers.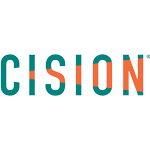 PRNewswire