Paxos, the most comprehensively regulated blockchain and tokenization infrastructure platform, announced it is launching an engineering research & development center of security and cryptography excellence in Israel. Paxos plans to expand its Israel engineering center with senior, staff and principal engineers with specialized skills in enterprise-grade security, applied cryptography and blockchain technology given the strong tech talent pool in Israel. Paxos intends for this center of excellence to become an incubation hub for cryptography researchers, and security experts to build, maintain and rigorously assess secure solutions on top of blockchain, including multiparty computation.
The Paxos platform relies on hardware technology and advanced cryptography to ensure the security of its solutions. Engineers joining the Israeli center of excellence will be responsible for building out and refining some of the most important aspects of our product and operations — transaction signing and the security of digital asset custody. The Paxos platform is used to secure billions of dollars' worth of transactions and must deliver timely transaction processing at scale with high availability. Paxos upholds the highest level of risk management standards and practices to offer its clients security, stability and transparency at all times. Managers and individual contributors joining Paxos will have a significant impact on the future of the platform and our ability to serve leading multinational enterprises.
Vitaliy Liptinchisky, Senior Director of Engineering of Paxos, stated, "Israel has emerged as a global hub for cryptography and security engineering. Some of the most talented developers in this field are based in Israel and possess the highly specialized skills that Paxos needs. We're redefining financial markets and we believe our next generation of both software and hardware technical experts call Israel home. As a safe, regulated platform that has continuously and steadily grown amidst all past digital asset market volatility, Paxos offers talented developers the opportunity to join a strong team uniquely positioned to serve some of the most sophisticated global enterprises.
Marina Bunin, Director of Engineering of Paxos in Israel, added, "Paxos intends to grow its team in the region over the course of 2023 and we plan to expand further beyond that. At Paxos, engineers will have the opportunity to build products at the cutting edge of financial services and impact the future of the global economy."
Paxos is a remote-first workplace but maintains satellite locations where team members can also opt to work in an office environment. Paxos has more than 200 engineers globally and has consistently been recognized on the Forbes Fintech 50, CB Insights Blockchain 50 and Built In's "Best Places to Work" lists. Paxos team members have significant ownership and impact on the business, as well as benefits like company equity, family leave, stipends for development and home office setup and unlimited PTO.
To learn more about Paxos and the teams shaping the financial future, visit our website.
For more such Updates Log on to https://fintecbuzz.com/ Follow us on Google News Fintech News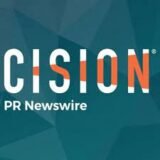 PRNewswire