PayGround, a healthcare fintech payments platform, has partnered with Collectyve Health (a subsidiary of Hyve Health), a leading healthcare data aggregator, to enable hospitals and health systems to meet self-pay Good Faith Estimate (GFE) requirements through The Hyve – GFE Exchange (The Hyve) while empowering patients to submit payments.
With the 2021 enforcement of the No Surprise Billing Act, healthcare providers are required to present a self-pay/uninsured individual's expected total charges for a scheduled or requested item or service within 24 to 72 hours from request. The GFE is required to include any items or services reasonably associated with the primary procedure. The Hyve brings together multiple providers on a secure, centralized platform to complete a comprehensive GFE to share with the patient.
The Hyve will use PayGround's invoicing platform to generate an electronic patient estimate along with the required paper estimate. Providers now can drive their patients to an online portal to submit a payment ahead of their visit or procedure.
"Collectyve Health's innovative approach to consolidating multiple estimation workflows into one fits squarely with PayGround's mission of aggregating all healthcare payments within a single digital wallet," says PayGround CEO Drew Mercer.
The Hyve's ability to aggregate multiple provider estimates into one portal combined with PayGround's ability to accept a single patient payment and allocate it to the appropriate providers creates a powerful, unique platform — the only one of its kind in healthcare. Collectyve Health has partnered exclusively with PayGround to provide this functionality.
"The partnership between Collectyve Health and PayGround creates the perfect synergy of estimation and payments," says Collectyve Health CEO Travis Gentry. "At Collectyve Health, we are perfecting how estimates from individual and disparate providers can be aggregated into a single GFE for patients."
Collectyve Health plans to deploy PayGround starting in May with the first integration being at one of the largest health systems in the country.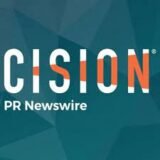 PRNewswire