Paystone, a leading payments and integrated software company, announces the closing of $69 million in strategic financing from Canadian Business Growth Fund (CBGF) and National Bank of Canada. The funds will be used to fuel growth in customer engagement services and electronic payment processing solutions.
"This financing round accelerates Paystone's vision," says Tarique Al-Ansari, CEO of Paystone. "We are transforming payments acceptance by integrating marketing automation with electronic payments, enabling merchants to grow their revenues."
Paystone marks the first investment in a Southwestern Ontario-based business for CBGF and adds more Quebec presence to CBGF's portfolio. "Paystone's organic growth trajectory is impressive and supported by an ambitious acquisition strategy," says George Rossolatos, CEO of CBGF. "We believe Tarique and his team have the skills and experience to continue to execute on their plans to grow Paystone into a leading provider of all-in-one payment solutions and deliver unmatched value to small and medium-sized enterprises across North America."
The funding round consisted of a combination of equity and debt financing, the latter provided by National Bank of Canada. "Paystone's long-term vision and strategy are aligned with our desire to support aspiring entrepreneurs building the next generation of strong Canadian technology companies," says Matt Macdonald, Managing Director and Head of National Client Group at National Bank of Canada. "We're delighted to empower Paystone's growth plans, which support Tarique's passion and his team's mission to build a powerful software solution suite for merchants of all sizes."
Al-Ansari alongside Abdullah Saab (CFO) co-founded Paystone and evolved the fintech company into one of the fastest growing businesses in Canada. Today, Paystone is well positioned for 2021 driven by the unprecedented adoption rates of electronic payments and digital tools by merchants since the COVID-19 pandemic. In addition to surpassing 25,000 merchant locations in 2020, the company's consistent revenue growth earned Paystone a #84 ranking on The Globe and Mail's 2020 list of 'Canada's Top Growing Companies' and the #61 spot on The 2020 GROWTH500 list by Canadian Business.
"The positive business impacts we experienced amidst the pandemic showed us that digital consumers, and the technology to support every step of the customer engagement journey, is critical for merchants," says Al-Ansari. "This funding round is a significant milestone and will be transformational for Paystone. We are very proud to have the support and partnership of CBGF and National Bank as we scale into the next phase of growth and opportunity."
Miller Thomson acted as Paystone's legal counsel, PricewaterhouseCoopers conducted the due diligence and tax advisory for this transaction, KPMG acted as the auditors to Paystone and Alchemy Capital acted as Paystone's financial advisor.
For more such Updates Log on to https://fintecbuzz.com/ Follow us on Google News Fintech News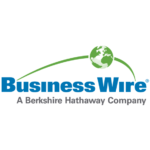 BusinessWire