PayRetailers, LATAM's leading all-in-one payment technology provider, has appointed Jonathan Wilson as its new Chief Risk Officer (CRO). With this appointment, PayRetailers is taking another step forward in its mission to provide secure and reliable payment solutions to its growing customer base.
As CRO, Wilson will be responsible for overseeing the company's operational and credit risk as well as risk management strategy.
A risk management heavyweight
Jonathan Wilson boasts industry leading experience reducing risk exposure and elevating security profiles for cutting-edge global payments organizations. He served as Head of Risk for the Digital Wallets division at PaySafe for over a decade, where he led on risk management and data analytics, and implemented a control framework and anti-fraud and anti-money laundering practices.
Prior to joining PayRetailers, Wilson was Chief Risk and Compliance Officer (CRCO) at AU10TIX, responsible for providing identity verification and fraud detection services to numerous services and fintech businesses. As CRCO, he led his team through the development of a new enterprise risk management framework and risk management processes.
Wilson's professional experience also encompasses assessing risk management effectiveness, identifying operational and financial risks, and implementing innovative internal controls, policies and processes to reduce risk and monitoring results of implemented improvement. He has managed relationships with domestic and international regulatory oversight organizations, and built awareness by aligning key stakeholders enterprise-wide.
The appointment comes at a time of strong growth for PayRetailers, as it continues to expand to new markets in Latin America and bolsters its senior leadership team.
Jonathan Wilson, Chief Risk Officer at PayRetailers, commented: "PayRetailers is playing a critical role as it delivers financial opportunity to underbanked markets across LATAM. It's an exciting opportunity to bring my risk and compliance experience to a company with a clear vision and powerful purpose. PayRetailers is driving impressive growth that demands impeccable risk and compliance – as the company provides high quality, secure and easy to use payment platforms to retailers across the region."
Juan Pablo Jutgla, CEO & Founder of PayRetailers, commented: "Jonathan strengthens the PayRetailers offering as he brings world-class expertise in developing and implementing effective risk management processes. As we continue to expand into new markets, grow into new verticals, and deliver new products, risk management becomes and increasing priority. Wilson will play an invaluable role in elevating our control mechanisms to ensure we continue to provide safe and reliable payment solutions to our customers."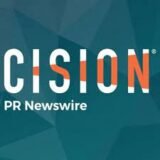 BusinessWire