Paysafe, a leading integrated payments platform, today announced the U.S. launch of Paysafecash™, an alternative payment method for consumers who want to pay online easily and safely using cash. The U.S. eCash solution is powered by the Vanilla Direct™ payment network of InComm Payments, a leading global payments technology company.
With the ongoing U.S. issue of financial inclusion and cash's enduring importance in the market, Americans not able, or wanting, to make credit or debit card payments online can now access Paysafecash™, which was first launched in 2018 and is now live in almost 30 global markets.
The solution will particularly appeal to the 22% of U.S. households that are either underbanked or unbanked, according to research from the Federal Reserve1. With no need of a bank account or to share sensitive financial information over the internet, Paysafecash™ allows all Americans to transact online, including to pay their rent and government bills, access a diverse range of other digital financial services, and engage in eCommerce.
The COVID-19 pandemic has further increased demand for eCash solutions, enabling consumers to avoid long wait-times to make in-person payments at crowded federal, state and municipal facilities, among other benefits. Uptake has been significant, with 14% of Americans using an eCash product at least monthly in 2020, according to Paysafe's Q2 research. Simultaneous cash loyalty – the same research reveals 75% of consumers would be concerned if they could not access cash – suggest this will likely trend higher.
Consumers favoring cash can use Paysafecash™ at participating websites by simply selecting the brand as the payment method at the online checkout, producing a barcode that can be stored on their mobile device or printed.
Cash payments can then be made at brick-and-mortar stores in InComm Payments' Vanilla Direct™ network, encompassing more than 60,000 U.S. retail locations including 7-Eleven®, Dollar General, Family Dollar, and a range of other branded convenience stores and pharmacies. Once the consumer's barcode is scanned and the balance paid in cash, the payment is completed. No Paysafecash™ customer account is needed to make a transaction.
Udo Müller, CEO of paysafecard, the team behind Paysafecash™ at Paysafe, said: "Against the backdrop of the converging trends of cash loyalty and a rising need to transact online, we feel there is strong consumer demand in the U.S. for our Paysafecash™ solution. We're proud to bring to the market an eCash product that will allow underbanked and unbanked Americans to participate in the digital economy and prevent financial discrimination against the cash consumer."
Tim Richardson, Senior Vice President at InComm, commented: "We're excited to partner with Paysafe to expand our financially inclusive cash-in solution. This partnership will not only provide convenience for the end-user, it will also benefit our retail partners by driving in-store traffic."
For more such Updates Log on to https://fintecbuzz.com/ Follow us on Google News Fintech News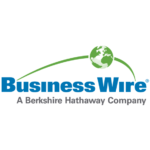 BusinessWire