Paysign, Inc, a leading provider of prepaid card programs, comprehensive patient affordability offerings, digital banking services and integrated payment processing, announced their partnership with Spentra, a fintech company specializing in pay access solutions for employers and employees. Paysign's partnership with Spentra enables payroll card issuing utilizing the Mastercard® network.
This partnership allows Paysign to provide a full-featured payroll debit card program that seamlessly integrates with Spentra's Money Earned® pay access system, enhancing the cardholder experience and delivering essential money management tools.
Cards issued for the Spentra program include an EMV chip, enabling additional protection from identity theft and fraud. Along with the added security and flexibility, this partnership consolidates payment-related services to a single provider, removing friction from the cardholder experience.
This integration delivers added insights into cardholder behaviors and interactions, providing a new level of analytics for Spentra. The all-digital engagement model and mobile app allows users to instantly activate their cards and manage their pay.
Paysign's President and COO, Matt Lanford, stated, "We're thrilled to have Spentra as a partner and look forward to the growth and innovations our alignment will bring to both companies. We are excited for future phases of our product development with Spentra and continuing to bring value to their clients and end users."
Spentra's COO, Wayne McHugh said, "Our overall objective at Spentra was to create a card platform that provided employers and their employees with the options that mean the most to both groups. Paysign has the solutions, technology and technology roadmap within the payment space that are the best match for our customers. We wanted to find a partner that aligned with our interests and primarily did everything in-house – specifically, within customer care, payment processing and technology – which many other providers tend to outsource. We are excited to grow this partnership with Paysign."
Fintech News – The Latest News in Financial Technology.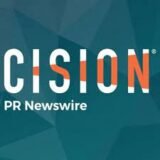 BusinessWire