Paysign, Inc. (NASDAQ:PAYS), a vertically integrated provider of innovative prepaid card programs, digital banking, and processing services for corporate, consumer, and government applications, today announced three leadership appointments. Each appointee will be focused on enhancing Paysign's Patient Affordability capabilities and will have a reporting relationship to Alberto Negron, Executive Vice President Channel Strategy.Fintech News
Burke Williams has been appointed Senior Vice President of Business Development. In this role Williams will focus on expanding our HUB and Copay marketing client base. Williams will also focus on expanding our market reach to include non-profit organizations and foundations for their patient assistance programs. A proven industry veteran, Williams brings a wealth of experience to Paysign, having held a variety of roles at TrialCard, Inc. over a 15-year period, most recently as VP of Business Development, Patient Reimbursement and Engagement Strategy.
Matthew Turner has been named Vice President, Head of Patient Affordability Solutions. Turner is responsible for developing and managing Paysign's Patient Affordability services. A ten year veteran of the healthcare and pharmaceutical services industry, Turner most recently served as Director of Product Management for TrialCard Inc, where he was responsible for risk mitigation, compliance, and pharmacy product lines.
Brett Squire has been appointed Senior Director, Client Services and Informatics. Squire has worked with brands across numerous therapeutic areas, both within the manufacturer and as a service vendor. Prior to working with Paysign, he worked for Fortovia Therapeutics as the Director of Business Analysis and Automation. Before joining Fortovia, Squire worked for TrialCard Inc. as the Director of Client Services where he supported his manufacturing clients with Hub Services and Patient Affordability Solutions.
"I am extremely pleased to welcome Burke, Matt and Brett to our Patient Affordability team," said Mark Newcomer, Chief Executive Officer, Paysign. "They are all recognized industry leaders with demonstrated track records of success. Given their collective experience in patient affordability, we are well positioned to accelerate our growth in the space".
With new opportunities opening in the space, Paysign has expanded beyond our long-standing pharmaceutical payment offerings and established a Patient Affordability business-line to include other services required by our HUB clients. These new services include: pharmacy-based co-pay, medical claims processing and payments, centralized billing, and payment services, as well as other products. To learn more, visit https://paysign.com/solutions/pharmaceutical-services/.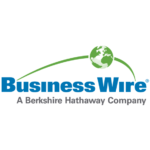 BusinessWire