Policygenius and Financial Independence Group (FIG) announced today a partnership to improve advisor and client experience by leveraging Policygenius Pro's term life insurance fulfillment platform as a part of FIG's new Fulfillment Insurance Team™ (FIT).
Policygenius Pro is a turnkey platform that helps advisors accelerate, streamline, and increase life insurance sales. With this tool, FIG advisors can refer their clients to Policygenius for an unmatched experience from end-to-end. Not only does this improve the experience for clients, but simplifies the process for advisors, as Policygenius Pro offers a multi-carrier platform and a seamless application process.
This partnership represents a significant opportunity for FIG to offload the backend work of term life insurance fulfillment, while offering their network of partners an efficient and streamlined tool to easily compare quotes and coverage options for clients. Partnering with FIG enables Policygenius Pro to tap into FIG's large partner ecosystem and continue to gather learnings from advisor interactions.
"Partnering with Policygenius Pro has added speed and efficiency to our term life insurance fulfillment process," David Henry, EVP of Life Insurance at FIG, said. "Their platform offers a far more efficient experience for us, our advisors, and our clients."
With Policygenius Pro, FIG's network receives access to Policygenius' wide variety of insurers, coverage types, and policy options, including accelerated underwriting offerings exclusively available on the Policygenius platform. Partners also receive support from an expert staff of 200+ dedicated specialists for case management, underwriting, and product support.
"FIG is dedicated to equipping their advisors with the most effective tools to connect with their clients, and we're excited that Policygenius Pro fits into that mission," Jennifer Fitzgerald, CEO and co-founder of Policygenius, said. "We look forward to continuing to work with FIG to optimize their term life fulfillment and provide their partners with holistic coverage options for clients."
To date, Policygenius Pro has helped partners cut placement times by half, on average, and reduced the average time an advisor spends on an application from 2.5 hours to 15-20 minutes.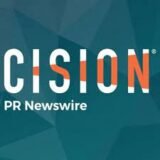 PRNewswire